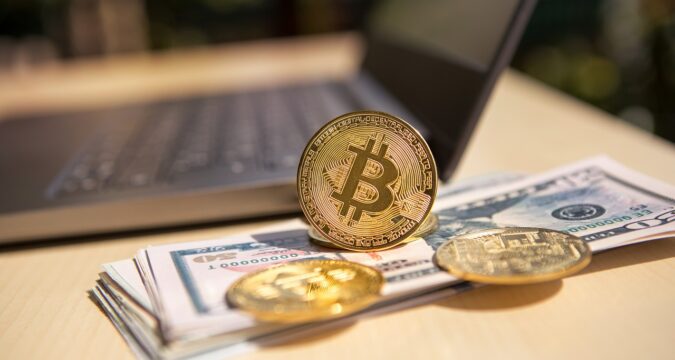 Briefly –
BTC has formed three successive weekly bullish candles.
The coin has massive resistance in the $47,750 to $46,950 range.
Bitcoin potentially follows a near-term uphill resistance line.
Bitcoin (BTC) saw its value increasing substantially in the 2 -8 August week, settling over $45,310.
While writing this, Bitcoin approaches a massive resistance level confluence between $47,750 and $46,950. Besides that, near-term time frames exhibit price weakness.
BTC Weekly Outlook
Bitcoin managed to produce three bullish candles in consecutive weeks. At the moment, the leading crypto appears to create the fourth bullish candlestick.
Bitcoin saw upward movements since bouncing the horizontal support zone around $29,000 on 21 July. For now, Bitcoin trades below the 0.5 Fibonacci retracement resistance at $46,950.
Although technical indicators depict bullish signs, the market lacks the needed momentum to confirm bullish reversals. Meanwhile, stochastic oscillators remain bullish even as RSI moves over 50, and MACD depicts bullish reversals.
Bitcoin Nears Resistance
According to the daily chart, Bitcoin appears to approach a massive resistance zone from $46,950 to $47,750.
The horizontal resistance, 0.5 Fibonacci retracements, and the near-term 0.618 Fibonacci retracements create the resistance.
Although technical indicators suggest bullishness, the Relative Strength Index shows a possible bearish divergence forming.
Future Moves
Moreover, lower time frames like the 6-hour chart show weaknesses. The MACD and RSI highlight bearish divergences. Besides that, Bitcoin seems to follow a climbing resistance line that rejected the coin's price recently.
In cases where Bitcoin registers downward moves, it will have its closest support area around $39,900 and $37,750.
Moreover, the 2-hour price chart shows similar readings. With that, Bitcoin traders might see a near-term plunge in the BTC market.
However, Bitcoin seems to have momentum as it broke from its range with strength. Some market analysts believe that Bitcoin will overcome the $50,000 zone in the coming sessions. However, that will require massive buying actions to overcome the obstacles the digital coin faces at the moment.
Alternative coins have also seen value rises recently. That is after BTC rose from the levels below $30K, aiming at $50K at the moment.
What are your thoughts on Bitcoin's gains? Will the currency sustain the surges? Share your comments below.