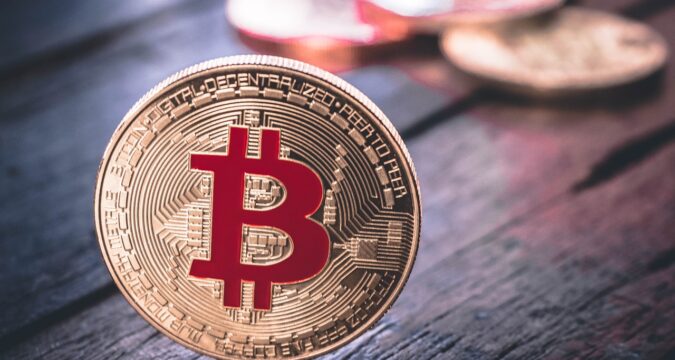 Bitcoin sees its price in a stagnation territory once more. The leading digital coin had its market value dropping by 1.42% in a week and 0.68% daily. Multiple factors, including sluggish whales' participants, inadequate momentum, weak sentiment, and low volumes, appear to prevent Bitcoin's surges at the moment.
The $30,000 vs. $100,000 Debate
Plan B, a crypto analyst, revealed the possible move to $100K by BTC. That is according to the S2F prediction model. Meanwhile, the time model formulated in 2014 by Trololo indicates that Bitcoin might plunge towards $30,000 by 2021 December.
According to its price chart, BTC trades over the Trololo time model. With that, analysts expecting lower BTC prices, for now, appears logical. Keep in mind that the leading crypto has seen self-corrections whenever trading beneath the model mentioned above.
On the other side, BTC is currently beneath the value reflected by the S2F price model. The coin has a history of drastic rebounds whenever the crypto trades under this price model. That suggests the possibilities of unfolding in the months to come.
The Narrative Supported by BTC's Trend
Bitcoin's market has depicted multiple interesting price trends over the recent sessions. For instance, August 26 and August 27 experienced record high transfers in BTC's history. The upticks were $94 billion high on Thursday and around $102 billion during Friday's sessions.
Meanwhile, BTC's retracement ratio that hovered in the negative one entered the positive region recently. Moreover, it now matches the 0.2 area attained at the first phase of this year's rally.
According to the BTC chart, the token enjoyed rallies each time it had a positive ratio and plunged when the ratio hovers in the negative zone. With that, the crypto maintains bullishness for now.
Meanwhile, John Wick HTF price indicator shows that BTC entered the volatility squeeze territory. The market saw a trend change over the past four times such development occurred. For instance, Bitcoin witnessed a bullish run last year after the market emitted this gesture.
Also, in 2021 April, it squeezed the crypto beneath the $60K highs. Meanwhile, the indicator sent the token over its three-month consolidation period in July. That shows that the cryptocurrency might see price swings in either direction.
Therefore, the token might reach the $100,000 target in scenarios where the squeeze takes BTC northwards. However, the coin might take the $30,000 path with plunging price moves. The coming few weeks might have Bitcoin revealing a definitive price trend.
A move to $100K or $30K? You can share your views below.