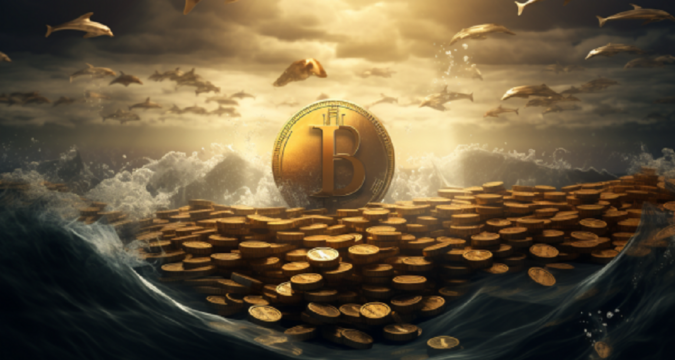 The crypto market has been mostly down this year, with few relief rallies here and there. Bitcoin recently dropped below $30,000 for the first time in four months, and it has failed to reclaim and hold that price since.
Even at the time of writing this article, Bitcoin is just above $29,000, but has entered the red zone in the last 24 hours, much like most of the top crypto assets. In fact, analysts see the possibility of a drop to $25,000 again before any serious upward price movement.
In spite of all of this though, Bitcoin's fundamentals remain encouraging. There are many of them such as the mining difficulty, number of new addresses, and so on, but one of the most striking of such metrics is the Bitcoin exchange balance.
This is the amount of Bitcoin on crypto exchanges at a particular time, and the figure has hit a five-year low. What could this mean for Bitcoin?
A Sign of Good Fate
Generally speaking, an abundance of any crypto asset on exchanges can give an idea of investor sentiments. Usually, it means that investors are considering selling the asset for fiat or other crypto assets because they expect something bad to happen to the asset. The same principle applies to Bitcoin.
According to on-chain analytics platform Glassnde, the number of Bitcoin on crypto exchanges has reached its lowest level in the last five years. This is the opposite of an abundance of Bitcoin on exchanges.
The current situation indicates that investors are holding tightly onto their Bitcoins rather than thinking of selling. Again, this gives us a clue into the minds of investors at this time. It means the sentiment remains positive even in the face of the bleeding market.
Investors holding onto their assets means the price could eventually rise, since such action – particularly by whales – could create scarcity of the asset, which eventually leads to a natural increase in the price.
Non-zero Addresses at All-Time High
Another key metric for determining sentiment around crypto assets is the number of non-zero addresses. This is the number of Bitcoin addresses whose Bitcoin balance isn't zero, and it is at an all-time high, according to Glassnode.
This means that not only are investors holding their Bitcoin wallets tightly, but more investors are buying Bitcoin in their wallets. It is another sign of positive sentiment from inventors, meaning they are still hopeful that a price movement upward will eventually come.
Usually, whales – investors with huge amounts of bitcoin – use times of market recesses like now to stack more Bitcoin, and that is what has been going on for months. The question is when the rally will actually come.