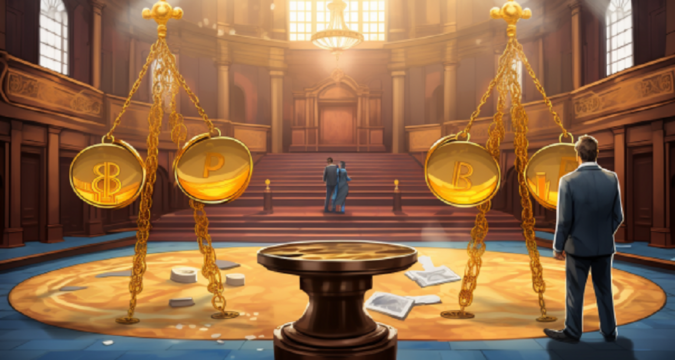 Bankrupt crypto exchange Bittrex has agreed to settle its lawsuit with the securities and exchange commission (SEC) for $24 million. The settlement is coming months after the securities regulator charged the exchange in court.
The SEC charged Bittrex, an indigenous U.S. crypto exchange with violations of security laws by trading in crypto assets considered to be securities. This came after the exchange shut down its U.S. office on account of the regulatory pressure from the SEC.
Bittrex's foreign affiliate, Bittrex Global GmbH, agreed to settle charges that it failed to register as a national securities exchange, the SEC said in a statement. The SEC also claimed that neither Bittrex, its foreign affiliate, nor former CEO William Shihara deny or admit the allegations.
"For years, Bittrex worked with token issuers to 'scrub' their online statements of any indicia that they were investment contracts — all in an effort to evade the federal securities laws. They failed," Gurbir S. Grewal, director of the SEC's enforcement division, said in a statement.
"Today's settlement makes clear that you cannot escape liability by simply changing labels or altering descriptions because what matters is the economic realities of those offerings," he continued.
Bittrex's Struggles
Bittrex is one of the crypto exchanges targeted in the SEC's recent wave of regulatory crackdown on crypto companies in the U.S. The exchange had already shut down operations in the U.S when the SEC filed charges against it in court.
The charges bordered on violation of security laws by trading "unregistered securities" on the exchange, an allegation that the SEC claims Bittrex did not acknowledge or deny. The exchange however made an attempt at fighting back, praying the court to dismiss the charges.
According to Bittrex, the SEC had no right to regulate crypto trading without approval of the U.S. congress.
It isn't just Bittrex that has come under these allegations though. Coinbase, another U.S. crypto exchange from which Bittrex got the idea of filing for dismissal, is also currently in court, alongside the world's biggest crypto exchange, Binance.
The Implications of Bittrex's Settlement
The crypto industry in the U.S. has come under much pressure recently, as regulators intensified efforts at enforcing what they believe to be crypto regulations. Ripple's case in which the SEC claimed XRP was a security, recently ended with the court partially ruling that XRP is not a security.
The ruling in favor of XRP was a significant victory for the entire crypto industry that many will refer to in the future. This happens to be in stark contrast to the settlement by Bittrex. The settlement will also be a reference point, but for the SEC to argue that crypto exchanges are indeed in violation of security laws.