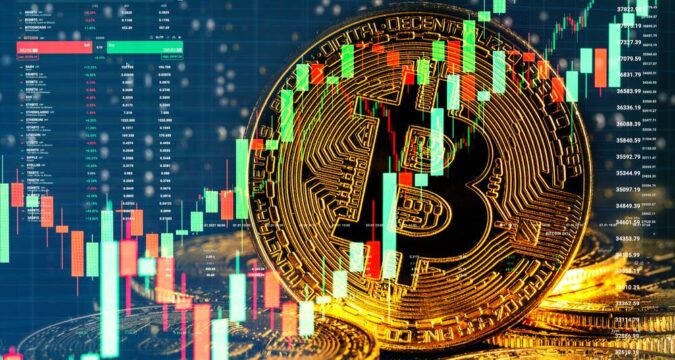 A research paper presented by the US space Force on Bitcoin has broken the record to soar as the best seller on the Amazon platform. The project was prepared by Jason Lowery, who devoted his time to conducting extensive research on ways Bitcoin can be utilized in the global geopolitical sector.
Lowery observed that Bitcoin has enormous potential in data protection compared to its current monetary purpose. The quest to safeguard national security in the US compelled the Department of Defense to finance fellowship programs for staffs.
Lowery was posted at the Massachusetts Institute of technology to pursue a course in line with his career that took six months.
Overview of "Softwar" Report
Lowery formulated a 350-page report called "Softwar: A Novel Theory on Power Projection and the National Strategic Significance of Bitcoin at the institution." He named the report a digital cyber-security tool, "softwar," breaking its normalcy as a peer-to-peer digital payment system.
Lowery believes that Bitcoin can limit the operation of computers, unlike other software. In his report, Lowery demonstrated strategies to utilize Bitcoin's proof-of-work network to prevent bad players from accessing the military systems.
Lowery also highlighted the potential threat on Bitcoin adoption. He lamented that the regulators' healthy appetite for crypto in the US diminishes the Bitcoin reserves level.
The decrease in crypto reserves might threaten the US security in case of a system failure. The report encourages the US to develop friendly regulations to push high Bitcoin adoption to maintain its global position. The "Softwar" report and a short biography demonstrated Lowery's efforts in pushing for friendly Bitcoin regulation.
Under the acknowledgment section, Lowery recognizes the efforts of Bitcoin proponents, such as Peter McCormack and the co-founder of Microstrategy, Michael Saylor in transforming the crypto world.
After presenting the report to his immediate supervisor, Lowery published it on Amazon. The "Softwar" report ranks among the second-best seller on Amazon under the technology and engineering category. The report has also covered key areas of computer science and anthropology.
However, "Softwar" report failed to disclose vital information concerning the military and the department of defence (DOD) operation. The successful publication has accumulated over 200 ratings with a significant number of five stars.
Also, the report has some negative comments from the anti-Bitcoin community, who consider the report to be impractical.