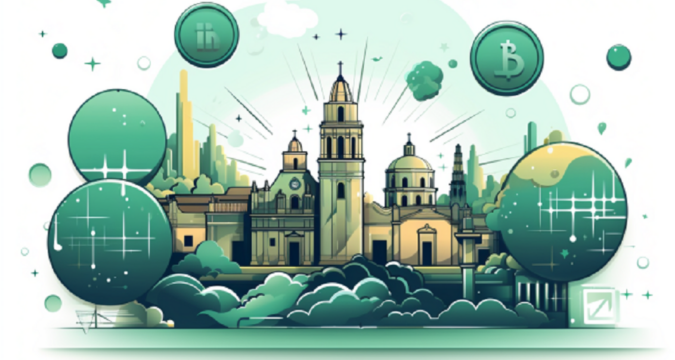 Cryptocurrency exchange Bitfinex has launched a peer-to-peer crypto trading platform in the Latin American region. The platform was launched to increase access to cryptocurrencies in the region. This will make it easy for users in Venezuela, Argentina, and Colombia to engage in P2P crypto trading.
Users can directly trade Bitcoin (BTC), Tether tokens (USDT, EURT), Tether Gold (XAUt), and Ether (ETH) with each other and in their local currencies without having to pass through Bitfinex. This gives them a tailored platform uniquely designed for their needs. The platform also has an additional feature that allows users to swap assets.
"We are delighted to announce the launch of Bitfinex P2P in Venezuela, Argentina, and Colombia," said Paolo Ardoino, CTO of Bitfinex. "By offering a reliable and efficient platform for P2P token trading, we are empowering our customers to engage with the marketplace in a way that affords maximum convenience based on their needs and preferences."
Bitfinex is a crypto exchange known for its mission to make crypto widely accessible to everyone around the world in order to bring about financial freedom. According to Ardoino, cryptocurrencies have the power to transform, which is why the launch of the new platform is necessary.
"We believe in the transformative power of Bitcoin and other digital assets, as well as the importance of providing greater access to innovative financial technologies worldwide," he said in a statement.
An Easy Crypto Trading Platform
Bitfinex P2P is an innovative trading platform that allows users to trade directly with each other. Using it only requires two stages. First. the user creates an 'Ad', signaling their intent to exchange one of the supported tokens, either for fiat or another token. 
The ad creator is the "Maker", and his ad becomes visible to other users. If the other users are interested in the conditions of the trade set by the Maker, they can decide to buy the assets, and they become "Takers".
To improve transparency and confidence in the platform, all users have pubic profiles that anyone can view. You can see details such as a person's trade history and statistics which establish their credibility, before engaging in trades with them.
The platform is only available on the web for now, but the mobile version is scheduled to launch later this year, enabling users to trade on the go with their mobile phones. The app is expected to come with additional features that will significantly improve user experience.
Bitfinex Increasing Crypto Accessibility
With this new platform, many LatAm citizens that could not access crypto before now can easily do so, as the platform is simple and allows direct trading with the local currencies. This is a major step towards banking the unbanked, which is a cardinal purpose of crypto.