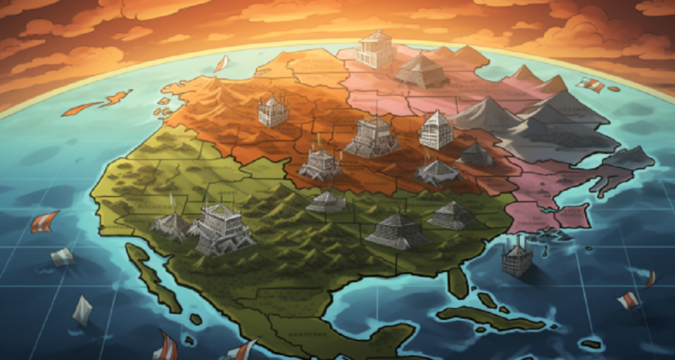 While the US is busy hunting down crypto companies, regulators in Indonesia have declared Cardano and other crypto assets as commodities. The US SEC recently declared Cardano, Solana and other crypto assets as securities.
This led to the delisting of the cryptocurrencies on major crypto exchanges both within and outside the US. The country, through its financial regulator BAPPEBTI recently established a regulatory framework for cryptocurrencies in the country.
Under the framework, investors in Indonesia can now trade several crypto assets in the country. The decision came after the regulator evaluated various tokens based on utility, functionality, and intrinsic value within their respective blockchain ecosystems.
In contrast, Cardano has faced serious pressure in the US with major exchanges delisting it and other crypto assets the SEC recently pronounced as securities. This is a big relief for Cardano which has undergone intense sell pressure as a result of the SEC nomenclature.
Other Countries Taking Over Crypto Innovation
The US is a leading country when it comes to cryptocurrencies. Despite the regulatory pressure, it still remains one of the biggest crypto markets in the world. However, that status is starting to change due to the enforcement approach the SEC has adopted.
While crypto companies are fleeing the US as a result of the pressure, other countries are welcoming crypto with open arms. Hong Kong for example recently released a regulatory framework for the industry, making it an attractive destination for crypto.
Indonesia is taking a cue from Hong Kong to also establish a regulatory framework for the crypto industry. Ironically, the US which is cracking down on crypto does not have any clear regulatory guidelines for the industry to follow. This makes it difficult for exchanges like Binance and Coinbase which are currently in court to comply with rules that are always changing.
The US Cannot Stop Crypto
With the recent trend, it is becoming clear that despite the efforts to stop crypto in the US, this is an impossible task since there are more countries embracing crypto. In total, Indonesia has listed more than 450 cryptocurrencies as commodities, a task that is near impossible in the US.
With this development, crypto companies would rather move out of the US. Binance, the biggest crypto exchange in the world is already considering focusing its business in the Middle East since regulatory pressure in the US and Europe has become overwhelming.
Not only Binance, but Coinbase has also indicated that it is open to relocating from the US if the current trend continues. Right now, there is no end in sight for the regulatory pressure, especially if the current SEC chair, Gary Gensler remains in charge. It remains to be seen what happens in the near future, but where crypto businesses will go is anyone's guess.