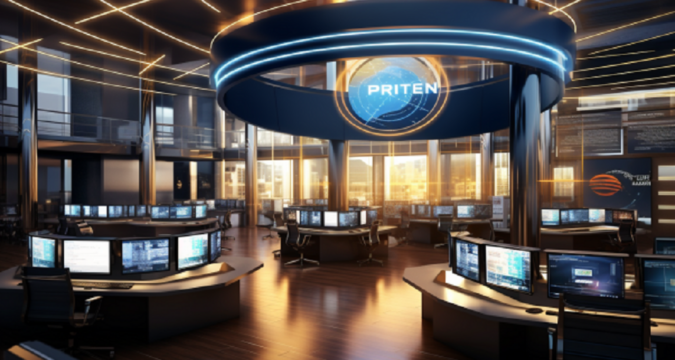 Bitget has integrated Copper's ClearLoop network to bring an innovative off-exchange settlement solution to Bitget's institutional clients. The integration is aimed at elevating asset security, mitigating counterparty risks, and enhancing capital efficiency.
Copper is a leader in providing custody and collateral management of digital assets for institutional investors. ClearLoop is its backbone, as it facilitates trading and settlement across multiple exchanges in near real-time, while mitigating counterparty risk and increasing capital efficiency.
With the integration, Bitget's institutional clients can henceforth "securely store their digital assets in Copper's MPC (multi-party computation) wallet while enjoying rapid settlement when trading on Bitget." this ensures that "clients can trade and settle across exchanges, improving the overall efficiency of their trading activities while mitigating risks associated with traditional trading models."
Capital efficiency is further enhanced by being delegated and traded across different ClearLoop-connected exchanges, which allows the implementation of cross-exchange trading strategies without transfer and withdrawal fees.
Because the assets are also held in a dedicated ClearLoop omnibus account subject to an English law-governed trust that gives protection from insolvency for any ClearLoop participant, insolvency risk is greatly reduced.
Bitget Providing an Adaptable Platform
Bitget is a top global exchange based in Seychelles. It offers a custody account that provides spot trading, margin trading, futures trading, spot copy trading, futures copy trading, spot grids, and futures grids to meet user needs as much as possible.
Up to this point however, services like on-chain crypto deposits and withdrawals, internal transfers, and fiat currency deposits and withdrawals are restricted.
In a bid to bring make user experience better, the exchange consistently works towards enhancing its services to provide a dynamic and adaptable trading platform suitable for a variety of user groups,
This will provide wider crypto adoption as well as bring about smarter ways to trade. To further boost user's trust in crypto and in the exchange, Bitget has introduced a protection fund for 300 million of its users as well as regular monthly updates on its proof of reserves (PoR). It recently completed its PoR update for August as part of this campaign.
Bitget has also announced mandatory KYC for both new and existing users, effective from September 1 as a means of improving safety, security, and compliance of the trading platform as it expands its reach to more jurisdictions.
Biget's Expansion
Like many other crypto exchange, Bitget has embarked on expansion efforts to new jurisdictions. The latest is the securing of a virtual assets services provider (VASP) license in Poland, which allows it to offer crypto-related services both within and from the country.
With such expansions, strategies such as integration with Copper's ClearLoop are necessary to ensure that better services are offered to institutional clients who are the main drivers of crypto industry growth.