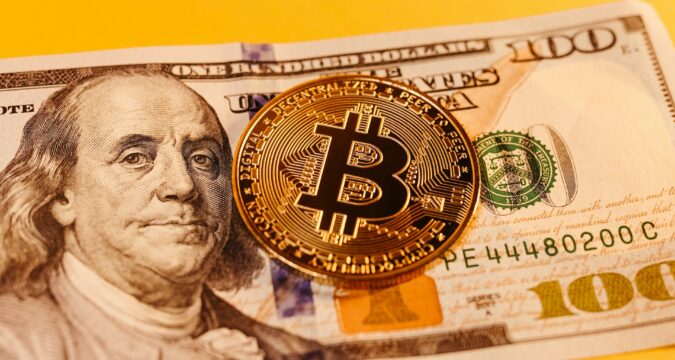 Leading crypto derivatives trading platform Bitget has announced a $100 million EmpowerX Fund dedicated to the growth of its ecosystem.
The fund will be used to invest in "regional exchanges, data analytics firms, media organizations and other entities that contribute to the growth of its ecosystem," Bitget wrote in a blog post on Tuesday 12 September.
Investments with the $100 million capital base will be strategic and selective to maximize the company's long-term impact. Bitget believes that by diversifying services to cater to the varied demands of the global user base, it can successfully expand its native ecosystem.
Commenting on the launch of the fund, Bitget managing director Gracy Chen said the fund is meant to affect the future, not just the present crypto ecosystem.
The CEX landscape is continually evolving amid influences of tightened regulations, rapid growth of Layer 2 and DeFi technologies, and we are expecting that more investment, meager and acquisition will happen in the following months. Our vision goes beyond the present," she said.
"With the launch of the Bitget EmpowerX Fund, we take another major step in our mission to develop Bitget into a truly comprehensive platform for all needs. Through strategic, targeted investments that foster long-term growth, we aim to continually expand our ecosystem of services to better serve the evolving needs of users. We also want to empower other people in our industry, because a rising tide lifts all boats," she added.
Bitget Contributing to Crypto Innovation
Bitget is one of the leading crypto exchanges in the world, and it provides derivatives and copy trading services to its users. This attests to the platform's commitment towards carrying everybody along.
It has also demonstrated many times that it supports innovation and the evolving of the crypto industry, as it continues to evolve itself. It is in line with this support for innovation that Bitget has launched EmpowerX Fund.
Prior to now, the exchange launched another $100 million web3 fund in April, focused on identifying VCs and projects globally. While the fund prioritizes Asia-based partners with a clear roadmap and innovations driven to solving real-world problems, it ultimately contributed to the overall growth of the crypto ecosystem.
Through it, Bitget has successfully supported VCs such as Foresight Ventures, Dragonfly Capital, SevenX Ventures, Gitcoin Fund, DAO Maker, and ABCDE Capital.
Extending to DeFi
While Bitget is pushing actively for innovation in the CEX sector, it isn't by any means leaving out the decentralized sector. The company announced another $30 million investment in the decentralized BitKeep multi-chain wallet in March, which later became the Bitget Wallet.
With this expansion and growth strategies, Bitget isn't just growing its ecosystem, but fostering all round growth of the crypto industry as a whole.