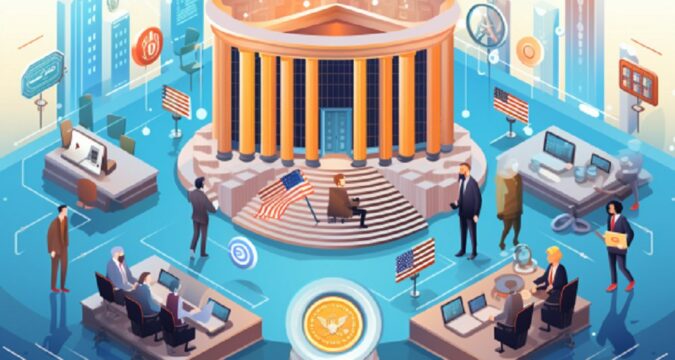 Chairman of the U.S. securities and exchange commission (SEC) Gary Gensler has expressed determination to bring Crypto under regulation ahead of his appearance before the Senate Banking Committee on Tuesday morning.
Gensler is scheduled to face the committee to prove that cryptocurrencies fall under securities, and should be under the SEC's jurisdiction. He seems persistent in arguing that this is the case, and insists that crypto assets be subject to the same securities laws as other securities.
"Given this industry's wide-ranging noncompliance with the securities laws, it's not surprising that we've seen many problems in these markets. We've seen this story before. It's reminiscent of what we had in the 1920s before the federal securities laws were put in place," he said in prepared testimony released on Monday. 
Gensler's insistence comes despite the setbacks the commission has suffered at the courts in the past weeks. After the victory of Ripple against the SEC in its court case of about three years, the commission has appealed and is awaiting hearing soon.
More recently, another court ruled that the SEC's denial of institutional digital asset management platform Grayscale's application for an upgrade to a Bitcoin spot ETF was "arbitrary" since it approved Bitcoin futures ETFs under similar conditions.
Crypto Battle with SEC
The SEC this year in particular has been tough on crypto and crypto companies in the U.S. Worthy of note are the cases of Binance and Coinbase, two of the biggest exchanges in the world, that have been dragged to court for allegedly violating securities laws.
Both exchanges have denied the allegations, but the cases still linger in court. Coinbase has cited Ripple's victory against the SEC as grounds for dismissal of the SEC's allegations, but this hasn't worked quite well either.
So far, the SEC has remained resolute in its conviction that crypto assets fall under its jurisdiction and regulatory oversight despite several arguments to the contrary. Some lawmakers have in the process accused Gensler of stifling crypto innovation in the country, but this doesn't seem to deter him.
Lack of Regulation
At the core of the debate on whether or not cryptocurrencies fall under the purview of the SEC is the absence of clear regulation to guide the industry. Coinbase has taken this argument to court in a separate filing, demanding that the SEC come up with clear regulation for the industry.
The SEC through Gensler has however insisted that there is sufficient guidance for the industry, and there's no need for another regulation which will take long to come up with anyway. There is hope though, as the U.S. congress is working towards drafting a legal framework for the regulation of the industry.