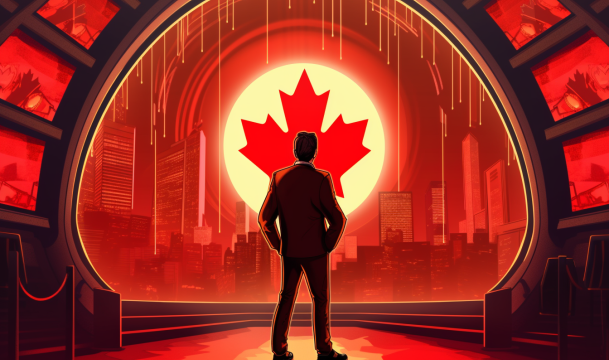 Top derivatives crypto exchange Bybit is moving out of Canada to due to unfriendly crypto regulation in the country. The top exchange announced Tuesday 30 May it is moving out and shutting down all its products and services for residents of the country.
Canadians will not be able to create new accounts on the platform, while existing customers have been told to close all positions by 30 September. They will also not be able to deposit or trade starting from the 31 July as the exchange intends to shut down operations.
In a blog post on 30 May, Bybit said it intends to follow all regulatory guidelines in Canada, but the current rules make it impossible for the exchange to continue operations in the country.
"It has always been Bybit's primary objective to operate our business in compliance with all relevant rules and regulations in Canada. In light of recent regulatory development, Bybit has made the difficult but necessary decision to pause the availability of our products and services," it wrote.
Bybit recently started embarking on what seems to be an expansion effort. Apart from moving its global headquarters to Dubai, it has also secured a preliminary license to operate as a crypto services provider and custodian in Kazakhstan.
Its decision to leave Canada thus implies something is wrong with the country's regulatory approach towards crypto.
Many Exchanges leaving Canada
Bybit is only the latest crypto exchange to exit the Canadian market. Earlier this month, Binance – whose CEO is a Canadian – also decided to leave the country, citing harsh regulatory demands. Like Bybit, Binance has shut down all services in the country, although it promises to work with local regulators towards developing a better regulatory framework.
At the moment, the new guidance on stablecoins and investor limits is a serious setback for crypto exchanges and is responsible for the exit of both companies.
"Unfortunately, new guidance related to stablecoins and investor limits provided to crypto exchanges makes the Canadian market no longer tenable for Binance at this time. We put off this decision as long as we could to explore other reasonable avenues to protect our Canadian users, but it has become apparent that there are none," Bybit further stated.
Canada Not Keen on Crypto
The Canadian government has been concerned about the dominance of cryptocurrencies in the country, which makes it seem they may be creating regulations that are intended to drive crypto companies out of the country.
Although not yet working on a central bank digital currency (CBDC), the Bank of Canada may be considering it soon, and wouldn't want it to be outcompeted by cryptocurrencies. This is in spite of outcry against the digital Canadian dollar idea.