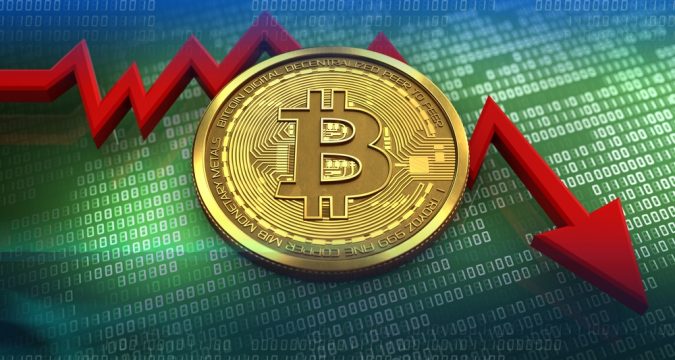 The leading digital asset Bitcoin was expected to behave as a safe-haven asset during the recent crypto market crash but it could not fulfill the expectations as the price value of the coin crashed within just a few hours. Bitcoin plunged down from the $7400 level to the $6000 level and is now even down to $5,867.
Looking at the worst performance of Bitcoin on March 12, the crypto analysts and traders have started believing that the leading digital coin is not the best safe-haven at the moment. Crypto analysts believe that the near financial crisis is not going to diminish very soon.
While highlighting the current situation of the equity markets, the crypto trader and market analyst Michael van de Poppe said on Twitter that right now cash is the best safe-haven, not bitcoin. He says that gold and silver are dropping along with the equity markets. As he said:
"Equity markets nose diving as well. USA again halted and -10%, Europe also -9%. Gold & Silver also dropping. Cash is the safe haven. $BTC"
Bitcoin is down 25%: Is this really digital Gold?
The CEO of Euro Pacific Capital Peter Schiff who is also known as the major Bitcoin antagonist has again criticized Bitcoin after the leading digital coin faced the biggest price crash. He acknowledged that gold is down by 2.5% but he also pointed out that Bitcoin is down 25% which is ten times more than that of gold.
So he asks those who consider bitcoin as the digital gold that is Bitcoin really a digital gold?
Sure #gold is down 2.5% today, but #Bitcoin is down 25%, or ten times as much. Is this really digital gold?

— Peter Schiff (@PeterSchiff) March 12, 2020
Bitcoin has Zero Hedge value
Nouriel Roubini has also struck bitcoin down after seeing bitcoin going down below the $6000 level. While stabbing Bitcoin, Nouriel said that Bitcoin has zero hedge value. He says in a Tweet:
"Bitcoin fallen by 33% in the last month (other Shitcoins 40%+) while US equities have fallen by about 20%, more so likely today. So not only crypto doesn't provide an hedge against equities; it actually falls more during risk-off episodes. Shitcoins galore have zero hedge value!"
Bitcoin is seriously suffering from a bad time. The leading digital asset is losing the tag of "safe-haven asset". Now only a strong bullish rally can make everything right for bitcoin.