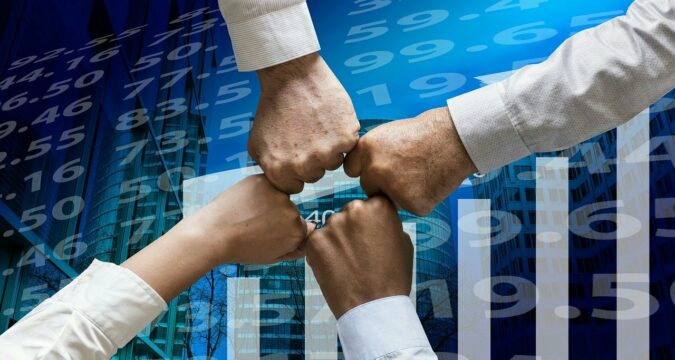 In another round of trade talks, the United States (US) and China have agreed to take forward trade and investment ties. Such a resolution comes amidst rising tensions between two the Super Powers of the world.
The candid trade talks between Chinese and US trade officials come as a surprise since recently Washington made an aggressive move against China. Washington had signaled a resumption of economic discourse with Taiwan and China warned the US government against it. Nevertheless, with these talks, the relationship between the US and China is continuing in some form.
However, Joe Biden's first foreign trip as president might play against these improving relations between the two. He's going to meet with G-7 allies and talk about some things that might put a bit of strain on the West-China dynamic.
When someone says forced labor or supply chain the one word that comes to mind is China. We've seen already what China does and how they feel in response to these talks about Xinjiang and supply lines. So all of that is kind of a very touchy territory. It comes with a certain amount of risk, it also comes with a certain amount of questions afterward just on logistics.
The US and China agreed to stimulate rational cooperation with respect to trade and investment while maturely handling differences and sustaining work communication.
The recent discussion accounts for the third round of talks between the top economic and trade officials of the US and China. A virtual meeting between Chinese Vice Premier Liu He and US Treasury Secretary Janet Yellen was held earlier this month. While at the end of last month the Chinese Vice Premier held a phone call with Katherine Tai who is the US Trade Representative.
The two countries shall not just resume normal communication in the trade and economic departments but shall also work together to resolve specific problems. This shall be in a practical manner keeping in view the interests of both producers and consumers.
This initiative to resolve trade issues signifies the US's realization of the importance of US-China trade and economic relations. The relationship between the two may finally be on the right track after the prevailing trade war.
According to a Chinese trade expert, the stable trade ties between US-China will benefit the US rather than damage.
However, analysts warn that despite such negotiations hurdles loom since the US still suffers from toxic policies deployed by the Trump administration. They don't see these resolving any time soon in the near future.
While it seems US-China might have found a common ground the fact remains that the US is still hostile towards Chia. In recent times the US administration under Biden has stepped up clampdowns on Chinese businesses, including blacklisting about sixty Chinese firms. The US has done all this amidst negotiations with Chinese officials so the fate of their trade ties is yet to be determined.