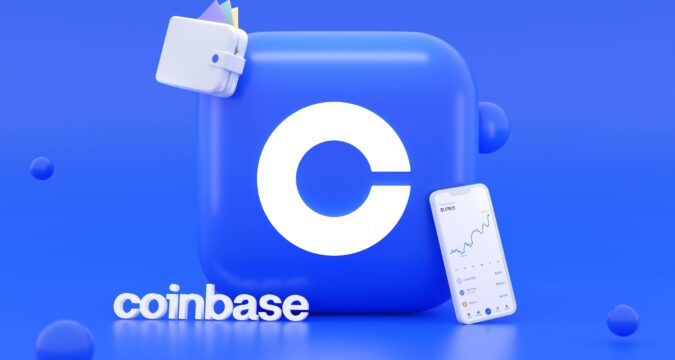 Top U.S. crypto exchange Coinbase has announced plans to roll out a perpetual futures trading platform for non-U.S. retail users.
This is coming after Coinbase's many years of successfully running an institutional futures trading platform. The Bermuda Monetary Authority (BMA) granted Coinbase the approval to offer the service to non-U.S. retail customers.
The BMA earlier this year approved Coinbase's launch of its international division to offer non-U.S. institutional clients perpetual futures trading.
"As announced in the Phase II of our "Go Broad, Go Deep" strategy, we are dedicated to partnering with high-bar global regulators to build a crypto regulatory framework that allows crypto technology to continually drive innovation," Coinbase said in an announcement on Thursday.
The exchange has through its Coinbase International Exchange arm, seen more than "$5.5 billion in notional [futures] trading volume from institutions as of the second quarter of this year," the exchange also said.
Coinbase's decision to roll out the new platform stems from its belief that about 75% of global crypto trading volume comes from derivatives market activity, 
To this end, the company is focusing its expansion plans on 24 countries, including the G20 members, together with Hong Kong, Switzerland, the United Arab Emirates and Singapore.
Coinbase also says it plans to use next year's G20 summit in Brazil as a forum to continue its push for more concrete international rules.
Coinbase's Regulatory Challenges in U.S.
Coinbase is facing lots of regulatory challenges in its home country, the U.S. where the securities and exchange commission (SEC) believes cryptocurrencies are securities. The exchange is still in court on allegations along this line.
This explains why it is offering its new perpetual contracts trading services to users outside of the U.S. Even though Coinbase says it still believes in the U.S., it has no choice but to expand beyond the U.S. since it is limited by regulation in the country.
"We chose to build our business and become a public company in the U.S., believing that the U.S. should be at the forefront of efforts to update our financial system," it said. "We are excited to further our mission to help update the global financial system and provide more economic freedom and opportunity for users around the world."
Building Offshore
This isn't the first time that Coinbase is offering services exclusive to non-U.S. users. Coinbase in May opened an international platform for trading perpetual futures for institutional clients in Bermuda, which caters to users outside the U.S.
Around the same time, another top U.S. exchange, Gemini, also launched a similar platform to serve users from 30 countries, not including the U.S. Clearly, the U.S. is getting left behind in crypto innovation because of its regulatory approach.