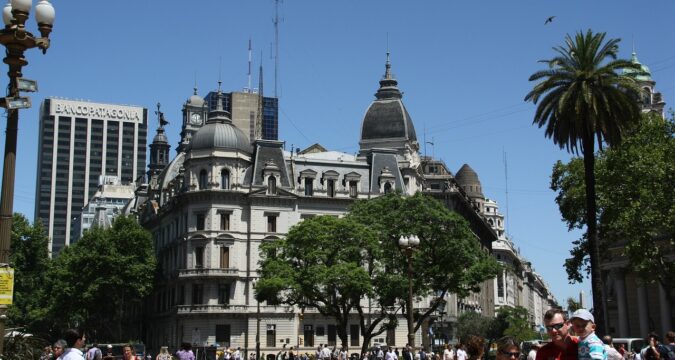 The government of Buenos Aires city in Argentina has adopted blockchain technology for digital identity management. The city intends to use the technology for storing marriage and death certificates initially.
The decentralized digital identity protocol known as QuarkID uses an application built on Matter Labs' zkSync Era rollup.
The QuarkID wallet will be available for Buenos Aires residents to download and claim personal identification documents, such as birth and marriage certificates from October.
Over the coming months, the government plans to roll out more official identity-related credentials on QuarkID, including.
Proof of income, certificates of academic attendance, and benefit claim documents will become available for download and storage on the QuarkID wallet by November, while more documents will be added subsequently.
Commenting on the new initiative, Buenos Aires City Government Secretary of Innovation Diego Fernandez said the city is leading in this innovation which returns control over data back to individuals who own the data.
"The City of Buenos Aires is driving this new digital trust framework to function as a public good, returning control over data to individuals and enabling a more agile and secure digital interaction between government, companies, and people." 
Digital ID Will Become the Norm
QuarkID partly uses technology from Extrimian, a local data security and identity company, whose COO Pablo Mosquella said persons who download the QuarkID wallet will have their credentials stored on their devices and only they can access the credentials and present them to be verified when the need arises. 
"During the first stage, the document will work as an alternative to the original paper documents, not a replacement," he added. "Eventually, everything will move to digital." 
He also added that the local government has already initiated legislative changes necessary to grant digital credentials the same equivalence as their physically signed counterparts.
"These laws are currently in development and are expected to be discussed by the next term," he added.
Blockchain Adoption for Digital ID
There is an increasing adoption of blockchain technology for digital ID management. This has to do with the fact that most aspects of human society are going digital, hence the need to have digital ID replace physical ID.
Buenos Aires is definitely one of the jurisdictions initiating this, but it isn't the first. China has already started working on digital ID using blockchain. The country as a whole, intends to issue key government documents through blockchain technology.
It started with a trial in which digital drivers' licenses were issued to indigenes, which they can tender in any part of the world not just as licenses, but also as means of identification.
Although this blockchain use case is new, it's slowly picking up and more countries could soon be adopting it as the world goes digital.