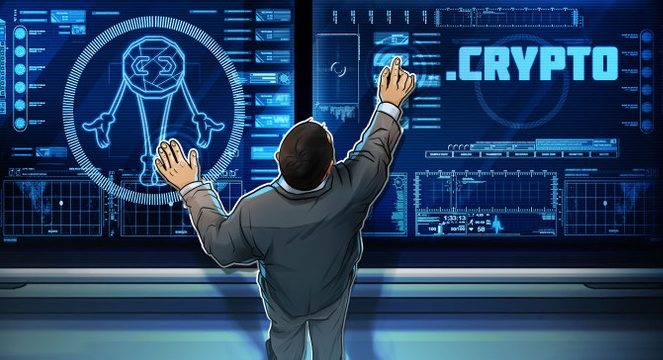 Following the global cryptocurrency exchange Huobi, the major United States-based cryptocurrency exchange Coinbase has also decided to add support for .Crypto blockchain domains. Its Coinbase Wallet Service will now support payments based on .Crypto domains allowing users to use a domain for handling their payments.
Coinbase integrates with Unstoppable Domains
The cryptocurrency exchange Coinbase has announced integration with Unstoppable Domains, the well-known blockchain domain providing company. Through this integration with the domain provider firm, the Coinbase Wallet service of the exchange will be able to support .Crypto blockchain domains.
The benefit of adding support for the .Crypto domain is that users of the Coinbase Wallet won't have to use lengthy cryptographic addresses for payments instead of this they can only type a single domain name for sending their payments to each other.
Unstoppable Domains said in a statement that .crypto domains are currently supported in cryptocurrencies offered by the Coinbase Wallet such as Bitcoin (BTC), Ethereum (ETH), and some others. Stating furthermore, the blockchain domains firm said:
"By supporting blockchain domains, Coinbase is single-handedly moving this market into the crypto mainstream…Blockchain domains will be a standard that all crypto wallets use in the near future."
.Crypto domains will also get Coinbase's custodial support
The major cryptocurrency exchange Coinbase is not only offering wallet support for Unstoppable Domains' .Crypto blockchain domains but the exchange has said that it will also provide it the custodial support as well. Apart from receiving custodial support from the Coinbase exchange, the .Crypto domain is already leveraging the custody service of the Winklevoss brothers-owned cryptocurrency exchange Gemini which announced its custodial support for .crypto blockchain domains on 23rd of July.
Unstoppable Domains' .Crypto blockchain domain is increasingly getting support from various cryptocurrency firms. Before Coinbase, the cryptocurrency exchange Huobi announced support for .Crypto domain later in the month of June. In addition to this, the leading cryptocurrency exchange in the world Binance's self-custody wallet known as Trust Wallet is also supporting the .Crypto blockchain domain. This means that various major cryptocurrency platforms are leveraging this domain.