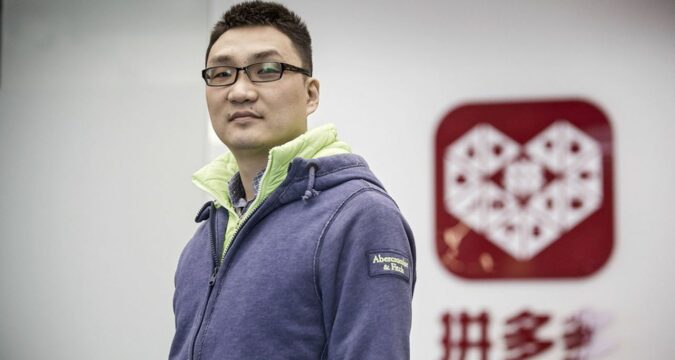 As per the latest reports, Colin Huang has shocked the entire Chinese business community with his latest announcement. Colin Huang has just made the announcement that he will be stepping down from his post as the chairman of Pinduoduo.
The reports suggest that Huang has already resigned from his post as the Chairman of Pinduoduo, which is a prominent e-commerce giant from China. The news has come as a shock to the majority of the business partners of Pinduoduo. The company has gained a lot of reputation and user-base since its launch and has emerged as one of the fast-growing companies in the country.
Apart from being the chairman, Colin Huang was also the founder of the e-commerce giant, Pinduoduo. The official announcement was made by the company on Wednesday, March 17, 2021. The announcement confirmed that Huang had resigned from his position as the chairman and also as the board of directors.
The announcement suggested that Colin Huang had stepped down from this position as the chairman to explore more opportunities for growth and expansion in the industry.
Pinduoduo was founded by Colin Huang back in 2015 and by 2018, the company had gained so much growth and recognition that it had itself listed on the NASDAQ stock exchange in New York.
When Pinduoduo was initially launched through the NASDAQ stock exchange, its stock price at the time of the initial public offering was $24.6. At the time of publishing the price of Pinduoduo's share on the NASDAQ stock exchange is sitting at $160.9. Also, the company's market capitalization is sitting at $197 billion.
However, the announcement made around Colin Huang's departure ended up dragging the share price of the company. According to the stock price listings from Wednesday, March 17, 2021, Pindudua's share prices have experienced a 7.6% drop.
As per inside sources, Colin Huang also wrote a goodbye letter for the shareholders. His letter gave a very useful piece of advice to the shareholders and asked them to dedicate their resources to the youngsters.
He advised shareholders to ensure that the company gains enormous success and adoption among the youngsters. The platform needs to be extremely supportive and comprehensible for the youngsters so they do not find it difficult to become part of the company. He added that so far, he is happy and satisfied with the growth and success of the company.
He stated that it fills him with the job when he looks at the growth of the company as well as anxious as he wants to see what the company grows into in the future.
As Colin Huang made the announcement of him stepping down from the post of Pinduoduo's chairman, he announced that Chen Lei will be stepping in as the new chairman of the company. Chen Lei had already been appointed as the CEO of the company back in July of 2020.