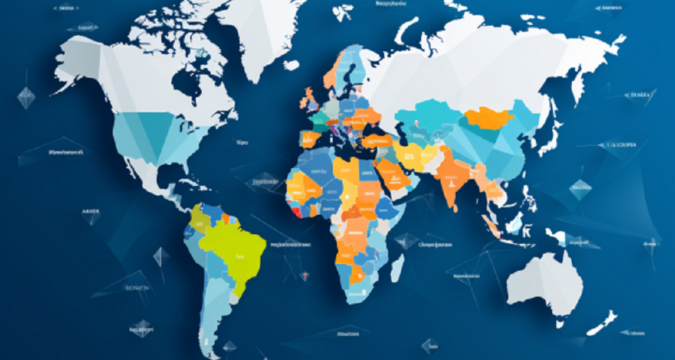 Top cryptocurrency exchange Crypto.com has secured approval for registration with De Nederlandsche Bank (DNB) as a provider of crypto services. The exchange announced this in a blog on its official website on 28 July.
The confirmation follows a rigorous screening process of Crypto.com's business and compliance in line with the Netherlands' Money Laundering and Terrorist Financing (Prevention) Act (Wwft). This approval adds another country to Crypto.com's long list of jurisdictions where it has been licensed to operate.
Commenting on the approval, CEO of Crypto.com Kris Marszalek said it is a great milestone for the exchange and also a testament to its commitment to regulatory compliance.
"Collaborating with regulators to responsibly advance the crypto and blockchain industry is of paramount importance to Crypto.com. This registration approval from De Nederlandsche Bank is a significant milestone for our business and the latest testament to our commitment to compliance. We look forward to continuing to work with DNB and other regulators around the world," Marszalek said.
Indeed, Crypto.com is a crypto exchange known for its strict compliance to regulatory guidelines in areas of its operations. This could be why it has succeeded in securing more regulatory approvals than any other crypto company.
While Binance recently exited The Netherlands because it was unable to meet the regulatory requirements to secure an operational license, Crypto.com has succeeded in getting approval in the same jurisdiction, attesting to its openness to proper regulation.
Crypto.com pushing for crypto adoption
Crypto.com is one of the exchanges that have made pushing for crypto adoption its priority. It is also a highly secure platform that has won the confidence of 80 million users from 180 countries. Because of this, the exchange is encouraging the adoption of cryptocurrencies faster than any of its rivals.
The quest to push for crypto adoption is also another reason why the exchange has been obtaining licenses in many jurisdictions to enable it spread and provide more of its quality services to the world.
With The Netherlands' registration, the exchange has gotten another opportunity to reach more people with its services.
Many Licenses obtained
Before The Netherlands, Crypto.com had obtained many other licenses. Notable among them are a Major Payment Institution (MPI) license for Digital Payment Token (DPT) and its MPI for e-money issuance, account issuance, cross border and domestic money transfer services from the Monetary Authority of Singapore
Because Singapore has been a welcoming country to the exchange, it has established a global Innovation Lab to Advance Blockchain, Web3 and AI Projects in the country. The Singapore government has in turn expressed willingness to support the project to advance the growth of blockchain technology.