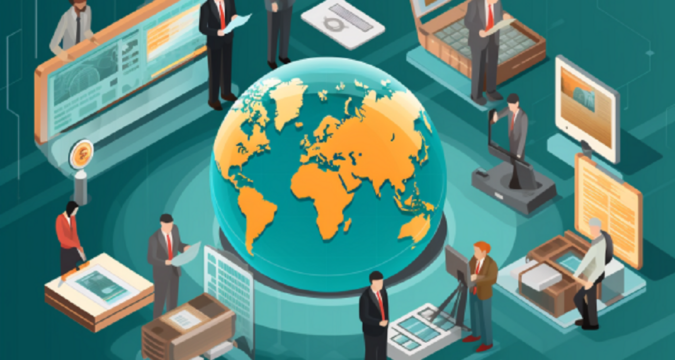 The French privacy watchdog, CNIL, says it has launched an investigation into the newly launched Worldcoin. The agency said the legality of the project's biometric data collection "seems questionable".
Responding to Reuters in an email, the agency said "The legality of this collection seems questionable, as do the conditions for storing biometric data."
CNIL further added it has been carrying out investigations in partnership with the Bavarian state authority in Germany. It further said it has also been supporting the Bavarian state authority in conducting investigations.
Worldcoin is a cryptocurrency project launched on Monday this week, which requires users to scan their iris in exchange for a digital ID. The project is not available to U.S. residents, but millions of people around the world have signed up for it.
Shortly after its launch, several top exchanges such as Binance and Coinbase rushed to list the token, WLD. This led to a huge price rally that took its price to over 90% gain on the same day.
Despite the immediate popularity, the project has received a lot of criticisms from top crypto personalities, one of which is Ethereum co-founder and CEO Vitalik Buterin. Buterin in a blog on Monday highlighted four concerns around the project that needed to be addressed.
Countries beam searchlights on Worldcoin
As if responding to Vitalik's opinion of Worldcoin, countries are starting to focus on Worldcoin, with an intention to investigate the project for compliance and legitimacy of the data collection it embarks on by scanning users' eyes.
The first country to speak up concerning the project was the UK. The country's data watchdog on Tuesday said it was aware of the project and would begin inquiries into it.
"We note the launch of WorldCoin in the UK and will be making further enquiries," a spokesperson for the Information Commissioner's Office told Reuters.
The ICO said such a project is supposed to conduct a study to determine if its data collection was beyond the safety level, in which case the office should be consulted. France is now the second country to indicate interest in investigating the project.
Worldcoin Foundation defends project
Responding to both the UK and France, the Worldcoin Foundation said it works in compliance with all laws and regulations guiding the kind of data collection it does,
"The Worldcoin Foundation complies with all laws and regulations governing the processing of personal data in the markets where Worldcoin is available," it said.
The foundation further stated that the project is supervised in the European Union by the Bavarian State Office for Data Protection Supervision.
"The project will continue to cooperate with governing bodies on requests for more information about its privacy and data protection practices," the foundation added.