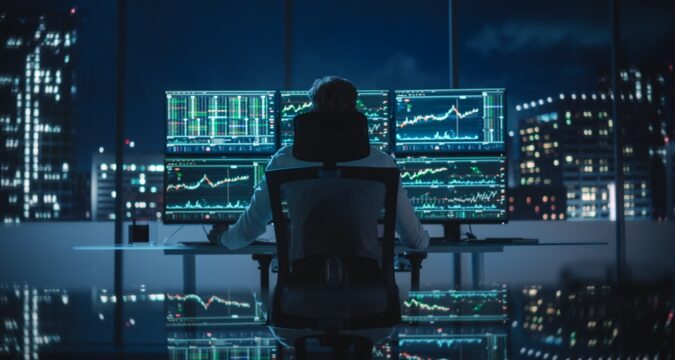 The famous media company The Block has revealed plans to reduce a third of its employees. The announcement conveyed by company vice president Larry Cermak on March 31 revealed that the headcount reduction aims at cementing the company at a promising market position.
According to the report, Cermak will ascend to the company's chief executive position following the unplanned stepping down of Mike McCaffrey. In a previous report, the former chief executive was accused of receiving a loan from the embattled crypto exchange FTX.
During The Block stakeholders' engagement, the management appointed Cermark as the CEO citing his competences and vast experience.
The Block Reveals Lay-Off Plans
The news site plans to dismiss 33% of the employees to remain afloat amid the prolonged crypto winter. Cermark argued that the company plans to expand its geographical presence and reduce operational costs.
He stated that the fallout of the Bahamian crypto exchange FTX plunged the news company into liquidity crutches. Reportedly during McCaffrey's tenure, the troubled news site received $43 million from the founder of Alameda research Sam Bankman Fried.
Since then,  the company has been struggling to restore its financial health which has failed to bear positive outcomes. Cermak regretted the last year's events, and the prolonged macroeconomic impulses have affected its operation.
He recalled that The Block maintained a substantial market share during the previous bull run. The dynamism in the digital sector has compelled the company to adopt strategies to survive the strong crypto market headwinds.
FTX Funding Projects
Cermak and the team argued that the unsuitability of The Block's finances was rooted in the FTX funding saga. A report from the news site dated last December revealed that the company received a loan amounting to more than $44 million.
The loan was reimbursed in two batches to support the company in its restructuring efforts. The team stated that McCaffrey contravened The Block company principle for withholding vital information concerning the FTX loan.
McCaffrey's action was termed as "literal scum" that violated The Block's values. Nonetheless, the newly appointed chief executive pledged to steer the news site in a direction that will attract success.
The outgoing CEO is yet to disclose crucial information concerning the FTX loan. Cermak has instructed the technical team to add a disclaimer category on the website an evident on the ongoing scrutiny on the FTX loan.