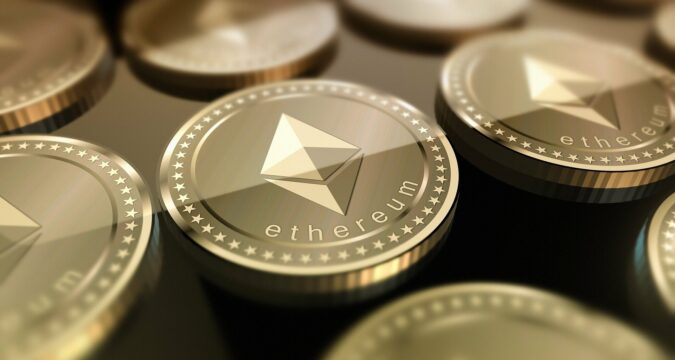 The crypto market posted $21.89 billion in net inflows over the past day. The market capitalization is now at $1.23 trillion. Bitcoin saw its market cap grow by 1.4% to $551.6 billion. Also, Ethereum's market valuation rose 4.3% to $230.8 billion.
Over the past day, nine of the top ten coins recorded gains of between 0.9% and 4.6%. Dogecoin was the only loser, shedding 4.7% of its value after yesterday's epic rally. ETH and XRP saw the most gains, rising 4.6% and 3.6%, respectively.
Meanwhile, BUSD and USDC saw their market valuation drop to $7.49 billion and $32.49 billion, respectively, as USDT's rose to $80.06 billion.
Bitcoin
BTC's price increased by 1.2% to $28,538 as of this writing. It now dominates 45.9% of the market. The biggest crypto hit its daily high of $28,803 on Wednesday morning.
Ethereum
ETH is trading at $1,904 following gains of 4.6% in the past day. It has a market dominance of 18.9%. The coin traded at $1,926 on Wednesday morning for the first since last August. The surge is likely fueled by the network's impending Shanghai upgrade launch, expected to happen on April 12.
Top Five Gainers
Stargate Finance: STG takes the top gainer spot after surging 22% to $0.872. The token's 7-day gains now stand at 30.5%. It has a market cap of $141.67 million.
PlayDapp: PLA is up 19.5% over the past day. It now trades at $0.26. The price increase comes ahead of the project's upgrade dubbed 'Bambo Jucie Mikey' scheduled for this month. The token's market valuation stands at $142.89 million.
BORA: This coin saw gains of 13.9% in the past day to change hands for $0.204 at press time. Its market cap also rose to $203.18 million.
Reserve Rights: RSR's price increased to $0.004 after recording gains of 12.7%. It has a market valuation of $215.54 million.
MetisDAO: METIS is, as of this writing, priced at $28.6 after growing 11.9% over the past 24 hours. The project published its technical roadmap for 2023 earlier this week. It has a market cap of $127.56 million.
Top Five Losers
FLEX: This token was among the biggest gainers yesterday. However, it has shed 19.4% of its value over the last 24 hours to trade at $2.08 as of this writing. FLEX has a market cap of $207.03 million.
MobileCoin: MOB dropped to $1.49 following losses of 5.8% in the past day. Its market cap also plummeted to $292.54 million.
IoTex: IOTX is down 4.9% to $0.029 in the last 24 hours. Like FLEX, the token was a top gainer yesterday. It now has a market valuation of $281.11 million.
Dogecoin: DOGE is another Tuesday's top gainer that has posted losses in the past 24 hours. As mentioned earlier, the meme coin is down 4.7% to $0.097. It has a market cap of $13.53 billion.
Baby Doge Coin: Listed on crypto exchange ByBit a few days ago, BabyDoge plunged 4.1% in the past day to $0.000000002656 at press time. It has a market cap of $313.89 million.