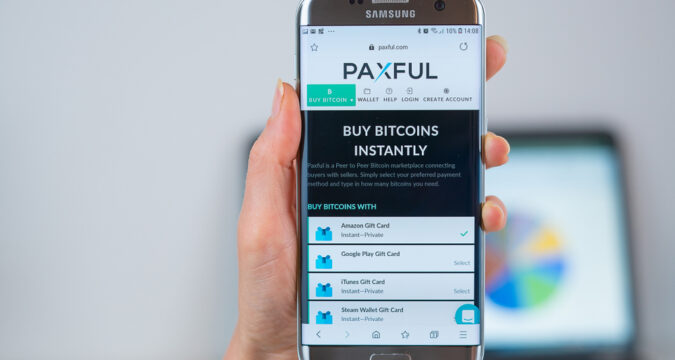 Artur Schaback and Ray Youssef, the co-founders of peer-to-peer (P2P) Bitcoin marketplace Paxful, revealed their dispute yesterday when the company disclosed it had halted operations. Schaback wants Paxful's operations to resume while Youssef is directing users to a new provider.
Youssef, who's the CEO of the company, published a blog post on Paxful's official website urging users to withdraw their funds and explore other platforms. He also stated that he was uncertain if the P2P marketplace would ever recommence operations, citing the current regulatory crackdowns in the United States and key employees' departure as the major reasons.
In Twitter Spaces, the CEO said most of the team members left the company following a lawsuit filed by Schaback against him and Paxful.
Meanwhile, Schaback says he was shocked by Paxful's move to halt operations despite securing a court order that prevented the company from taking that direction. While he admits that there is a possibility Paxful could end operations entirely, he says he is planning to get the company up and running once again.
In addition, Schaback claims yesterday's announcement is part of a wider plan to move the firm's business out of the United States while faulting him for Paxful's troubles. However, Youssef has denied these allegations.
Schaback narrates that their dispute began in 2021 when a deal involving Youssef buying Schaback's stake in the company collapsed. He says he wanted to sell his shares because Youssef had found a way to take complete control of Paxful.
Is Paxful CEO Associated With Noones?
Interestingly, one of the platforms that Youssef directed Paxful users to is called Noones and has similar features. Data on Noones' website indicates that the firm is dedicated to serving people living in the Global South. It was founded by passionate Bitcoiners, including Yusuf Nessary and Nicholas Gregory.
While Youssef has denied having an active role at Noones, Schaback points out that Paxful and Noones share noteworthy similarities, including the user database. This has been evidenced by several accounts on Twitter that have reported they were able to log in to Noones using their Paxful credentials. They claim that their know-your-customer information and trades were already on that platform.
However, Paxful wrote on its Twitter account that the two firms are not affiliated.
Meanwhile, Paxful users in Noones' official Telegram channel also say they are using their Paxful credentials to access Noones' services.
Youssef has admitted that Paxful decided to enter a referral deal with Noones, which involved sharing its user database with the new platform to earn passive income and keep the business afloat as users continue to withdraw their funds.
The Schaback's Lawsuit
On top of disagreeing about Paxful's future, the two co-founders have differing accounts in regard to Schaback's lawsuit filed at the start of the year. The lawsuit accuses the Paxful CEO of looting the Paxful's coffers and plotting to lock Schaback out of the company.
Youssef has constantly denied the accusations, claiming that the lawsuit is intended to help Schaback get paid millions by Paxful as an exit deal.
Schaback's lawsuit states that the two co-founders are the only members of Paxful's board of directors. Therefore, the conflict between them has a huge impact that extends beyond the United States.
According to data from Coin Dance, the P2P marketplace has been serving users in various parts of the world, including Argentina, India, Nigeria, and Kenya.