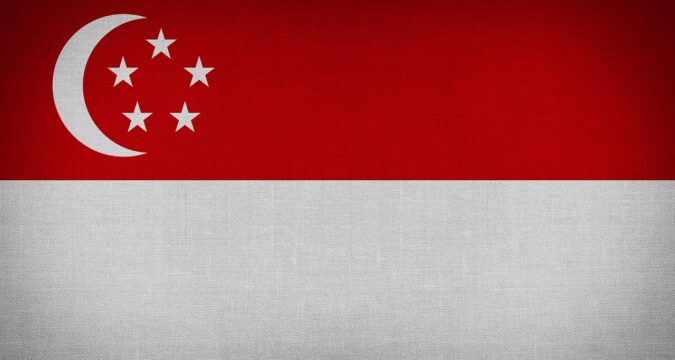 An Asia-based major financial services group, DBS Bank has made quite an interesting revelation. It has announced that it has been applying decentralized finance (DeFi) to a unique project.
Central Bank-backed Project
According to the DBS Bank, it has been using decentralized finance technology for running a unique project. As confirmed by the DBS Bank, the particular project is backed by the central bank of Singapore.
The bank issued a public statement on the 2nd of November confirming that it is working in collaboration with the central bank of Singapore.
The bank revealed in the statement it is testing the government securities and the foreign exchange (FX) using the liquidity pools based on the DeFi environment.
The bank has clarified that the particular platform as well as testing is private and has been granted by the central bank of Singapore.
Project Guardian
The bank has announced that the name of the particular project is "Project Guardian". It is a collaborative effort between the DBS Bank and a major regulatory authority in Singapore.
The DBS Bank officials confirmed that they are working closely with the Monetary Authority of Singapore (MAS) for the testing of the services.
It is going to be one of a kind cross-industry effort that has been launched in Singapore.
The teams have confirmed that the testing of the services has been carried out through the blockchain network, which is kept public.
During the testing phase of the FTX, they carried out the purchase and sale of multiple assets.
These assets included the Japanese yen (JPY), the Japanese government bonds, the Singapore dollar (SGD), and the Singapore government securities (SGS).
The bank confirmed that the Singapore government securities were used in the form of tokens.
Polygon Facilitated the Testing
According to the details, it is Polygon's public mainnet that is being used for the purpose of testing. While the testing is carried out, the Uniswap v2 protocol's fork would be used.
One of the representatives at the DBS Bank has revealed that they need to ensure that the implementation of two key aspects is checked before the DeFi protocol can be used.
They would need to implement the price oracles, and the verifiable credentials before they can start with the implementation of the DeFi protocol testing.
As per the teams at the DBS Bank, the private DeFi protocol would allow them to run operations in a simultaneous manner.
These operations would involve custody, clearing, settlement, and instant trading. This way, the DBS Bank aims to offer higher liquidity to multiple markets and financial assets.
This could be a major breakthrough for the cryptocurrency industry as Singapore may be getting ready to adopt them legally.
The country might be interested in operating cryptocurrencies as any legal asset in its jurisdiction.