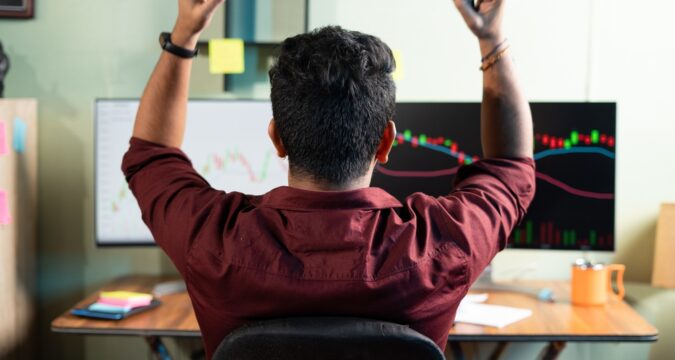 Dogecoin (DOGE) is currently gaining popularity among cryptocurrency enthusiasts due to an astonishing increase in trade volume. Data from a Tel Aviv-based exchange, Bit2C states that DOGE's price has increased by 8+% over the previous 24 hours, earning it a spot on CoinMarketCap's trending list.
The recent price increase for DOGE has also helped to boost its weekly performance by +11.12% as interest in altcoins rises. The high trading volume has been linked to the excitement surrounding DOGE's impending halving event. Investors and dealers again exhibit interest in the meme-based cryptocurrency as the halving approaches.
The halving, which cuts the block reward miners receive in half, will increase scarcity and impact DOGE's supply dynamics. Dogecoin's 24-hour trading volume has increased by an astounding 508.77%, or over $1.75 billion, according to data from Santiment.
Due to increased trading activity, traders are placing a flurry of buy and sell orders. News has it that Dogecoin has attracted interest from cryptocurrency enthusiasts, traders, and mainstream media due to its tenacity and sporadic price increases, despite occasional criticisms and doubts over its utility.
Dogecoin Market Analysis: Price Swings, Large Trading Engulfs Altcoins Market
Market analysis from Bit2C has it that DOGE has improved its position relative to Bitcoin (BTC) by roughly 1.24%. While commenting on this trend, Danielle du Toit with Coin Edition said that the increase in DOGE trading volume and its recent price performance show that "forces other than conventional fundamentals continue to impact the cryptocurrency market.
The price swings of meme coins like DOGE are significantly influenced by sentiment, social media hype, and community-led activities." Toit also said that investors may be excited about the recent increase in trading volume and price for DOGE. He then cautioned that it's important to keep in mind that market conditions can quickly shift, potentially resulting in gains or losses.
As of the time of writing, the price of Dogecoin is at $0.07703, with a 2.20% increase in the last 24 hours. The market capitalization closed with slightly 1.49%, at $10,808,228,451 after 24-hour trading, accounting for an 11.78% loss at $1,102,070,851. The current total amount in circulation is 140,318,646,384 DOGE, signifying intense trading/burning activities on the Dogecoin platform.
Meanwhile, major altcoins could have performed better in the last 24 hours, buy had a reasonable activity in this trading volume. LTC and ETH have a price decline, with ETH slowing down by a mere 0.95%, with a trading volume of $5.95 billion, to close at $1,825.19, but strengthened against Bitcoin by 1.24%.
The future course of the meme coin is still unknown as the Tel Aviv cryptocurrency community excitedly awaits Dogecoin's halving event and continues to track its price changes. However, the DOGE community is leveraging the current surge while closely monitoring its progress.