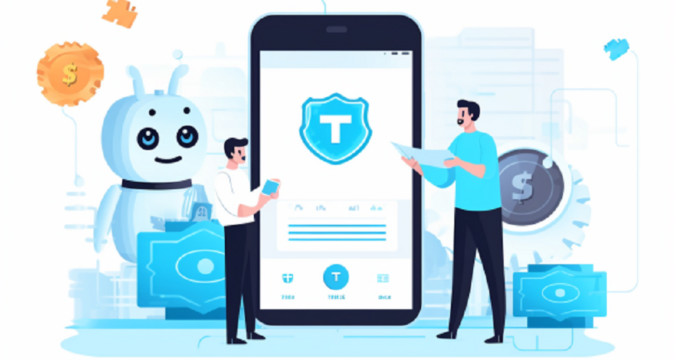 Crypto bot trading is becoming increasingly popular, and messaging app, Telegram is known for its trading bots. However, security experts have raised concerns about the safety of using Telegram bots for trading.
More traders are getting to use Telegram bots to trade daily, with over $180 million traded in since May. Experts however have reservations about how the bots handle user assets. Indeed, using Telegram bots in trading is very simple, which could be what users find attractive.
All a user has to do is send a message and based on predefined rules, the bots can identify trade commands, interpret them, and then promptly execute trades on linked decentralized exchanges. However, they seem to have the poorest security, exports say.
"I think the rise of Telegram bots is a terrible development — closed source and you are handing over your private keys. This is even worse than back in the day when you sent some funds to an unknown exchange website," a security expert Christian Seifert said.,
"The bots might even be riskier than interacting with an unknown smart contract where you can specify and limit the approval. With bots, you essentially hand over everything and hope they don't take your funds," he added.
How Telegram bots work
Telegram bots are designed to simplify the trading process, making it easy for even absolute beginners to effectively trade. They create a wallet for the user and provide them with the private keys.
Since users are required to deposit funds into the created wallets, this seems to take away the self custody that the user is supposed to enjoy, since the bots create the wallets and also generate private keys.
Co-founder of Blockchain security firm BlockSec, Yajin Zhou has also chipped in his thoughts concerning Telegram bots. He said since tokens are transferred to third-party wallets and users are required to share their private keys, the security of their funds cannot be guaranteed.
"To use the bot, users must transfer tokens to a third-party wallet or share their private keys. Who can guarantee that these shared keys won't be leaked, or that the bot owner won't misuse them?" Zhou told The Block.
Trading security for ease
Telegram bots undoubtedly make trading easier for crypto investors since it does all the heavy lifting. On the other hand, this presents a challenge since the bots have all the wallet information, which is supposed to be a self-custody wallet.
This makes it a dangerous trade off between security and ease of use. The crypto industry is full of scams and bots can malfunction at anytime due to one bug or the other, making it a dangerous ground to tread on