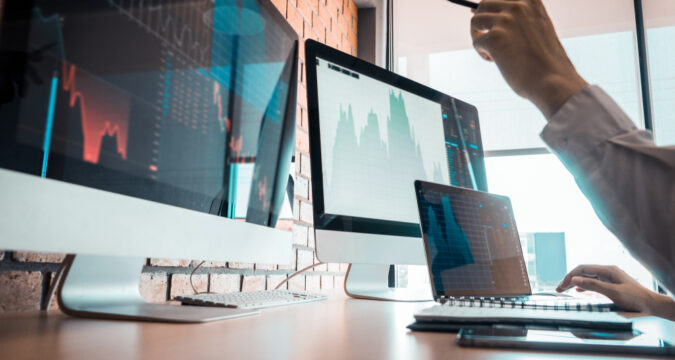 Although the situation is bad for the stock markets, it is not the same case for US Dollar. The USD seems to be gaining strong momentum and it is not showing any signs of slowing down.
Impressive Month for Jobs
The United States has confirmed that they have recorded yet another month where the number of jobs has risen. According to the US report, the total number of jobs recorded for the month of June was 372,000.
It is worth noting that the analysts had lowered expectations for the month of June by 6,000 jobs. As per the analysts, the number of jobs they had expected to rise in the month of June was 270,000. The inside sources had claimed that the analysts had expected the total number of jobs achieved in June would be 243,000.
The actual growth recorded versus the analysts' expectations was much stronger.
The United States is not facing a Recession
Many analysts had expected that the first half of the year 2022 would trigger a strong recession. So far, it seems that the United States is no way near that. It seems that the American workers will not be facing something like a recession.
Despite the rise in jobs, the unemployment rate still remains unmoved. The report shows that the rate of unemployment is 3.6%.
Then it is the unemployment rate of other people who do not want to look for a job just because they are too discouraged to do it. The particular unemployment rate has fallen to 6.7%. This is yet another good news and a positive sign for the investors.
The Rise in Wages
Among all the factors being monitored by the Fed, the most important ones are core inflation and salary increases as they are well-correlated. The job report also revealed that the average earnings on a year-over-year (YoY) basis increased by 5.1%, which was above expectations.
The report also showed that the month-over-month (MoM) average earnings were able to grow by 0.3%, which was exactly what the analysts had predicted.
The YoY increase recorded in average earnings was much higher than the 2% target that was estimated by the Federal Reserve.
Fight Goes on with Inflation
When it comes to inflation, the Federal Reserve is doing whatever it can do to fight it off. To handle the situation, it is important that the costs of borrowing are increased. It is being suggested that if the terminal rate is raised to 3.5%, things may work out to fight off inflation.
Good News for USD
This is when things become quite promising for the USD as its value may increase significantly. The investors must keep a close eye on the USD/JPY, which tends to display the real situation with the USD.
The difference between the USD/JPY is growing but investors may find it difficult to witness the change between EUR/USD.