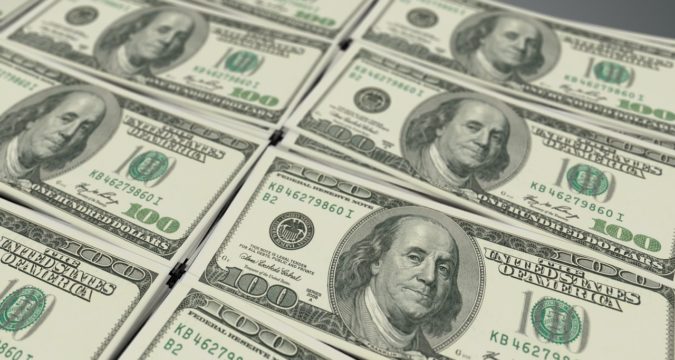 On Thursday, the dollar was struggling to hold onto its gains, as more investors were confused about whether the Federal Reserve is moving closer to discuss plans regarding tapering their asset purchases. Meanwhile, traders were waiting for the US inflation numbers. Investors became more confident about the Chinese central bank staying comfortable with a stronger currency during the economic recovery, as the yuan reached a new three-year high. This move was the only significant one in another day that remained a quiet one for the FX markets. Most of the currencies stayed within their recent ranges, as traders were waiting for any hints regarding the direction of the US monetary policy. 
The euro climbed by 0.1% on the day as it was trading at $1.2203 and the yen hit a one-week low against the dollar at 109.17. Sterling also fell to a one-week low at $1.4092, before it recovered slightly. This week, Fed officials had downplayed immediate worries about inflation bringing about a knee-jerk response in the policy. However, the officials including Richard Clarida, the influential vice chair, made a subtle change in tone as they acknowledged that the time to discuss plans about changing the policy may be approaching.
Nonetheless, a lot of analysts believe that the Fed actually discussing cutting back on their asset purchases is still not close enough, which can limit any rebound in the dollar. Market experts said that while investors would remain on edge due to talks of tapering resulting in volatility, there is a possibility that the US central bank would provide ample notice before they make any changes in policy. They went on to say that any spikes in the US dollar in the near term would be quite short-lived, especially when the Eurozone economic data is set for continued improvement. 
As for the New Zealand dollar, it went as high as $0.7306, just below its high on Wednesday. This was after the Reserve Bank of New Zealand hinted that they might increase the rate in 2022. There was a 0.1% increase in the Australian dollar, as it reached $0.7748. There was a 0.1% increase in the Chinese yuan, as it reached a value of $6.3679 in offshore markets. This is a three-year high and investors have raised their bets on it strengthening in the future, believing that the People's Bank of China is comfortable with this rally. Other emerging market currencies have also stabilized due to the strengthening yuan, after they had experienced a sell-off in the last couple of months.
Market attention is now directed towards the US inflation numbers that are scheduled for Friday, as investors are trying to gauge the increase in price in recent months. According to economists, there will be a 2.9% year-on-year increase in core PCE prices in April. A month earlier, these personal consumption expenditures had risen by 1.8%. The latest concerns regarding inflation got triggered when mid-May data showed that the April US CPI was running at 4.2%, which is higher than forecasts of 3.6%.