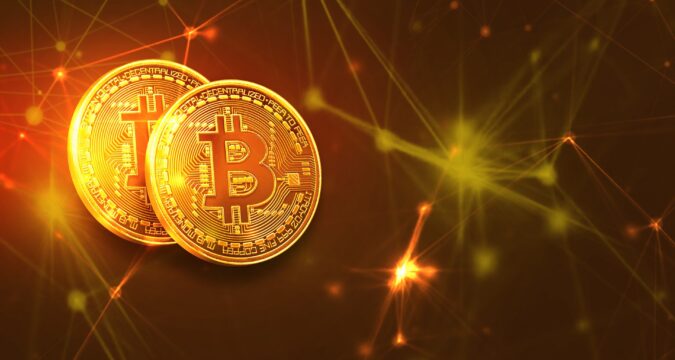 Barrick Gold Corporation is an American gold and copper miner and manufacturer. The enterprise was founded in 1983 by Peter Munk. Cryptocurrencies have gotten dedicated gold moguls like Peter Schiff tossing and turning restlessly for a long time. However, the digital asset markets are in a bit of a pickle for the past few days. Under these circumstances, the acolytes, descendants, and stakeholders of the gold industry have started to raise their heads.
In the same vein, CEO of the Barrick Gold, Mark Bristow, recently targeted cryptocurrencies with harsh and pointed criticisms. In a recent interview with CNBC, Bristow said that cryptocurrencies are inherently unable to rise to the level of gold. Disproving the necessity of the cryptocurrencies in favor of the shiny colored metal, he said that he would rather use the latter as a store of value out of these two options. He also added that giving Bitcoin the title of the crypto gold seems like a far-fetched idea and a disproportionate comparison.
It is not Possible to Print Gold from Nothing like Cryptocurrencies
The geologists are still not sure about how much gold can be mined from the earth. Meanwhile, Bitcoin is known to have 21 million units that are to be mined digitally. The chief of the precious metal enterprise told the media that Bitcoin and other cryptocurrencies are created out of thin air. On the other hand, gold is a physical entity that has buyers and sellers and has a much simpler way of trading in general. Like all traditional critiques, he also targeted the huge volatility of Bitcoin.
Last week, Bitcoin crashed down $10,000 without any warnings in an event marked as Black Thursday. Even though it managed to recover quickly, it has kept on moving on a downward slope ever since. Barrick Gold is a half-century-old enterprise operating in more than 13 countries. The CEO of the company ruled in favor of the yellow conductor that is mostly sold in markets for jewelry and ornamental purposes. 
Are the Gold Industrialists and Professionals Living under the Shadow of Crypto?
Last month, when Bitcoin hit an ATH of $64,500, the crypto market cap reached a high level of $2 trillion. Meanwhile, gold price continued to tank alongside fiat, resting at a $12 trillion cap. The proponents of crypto did not felt hesitant to troll the gold bugs, and some also called them relics of the past. Gold is a trade commodity that is reserved for people with money resources. As for cryptocurrencies, any person with little merit would be able to create and make profits.
After fighting countless interesting and thwarting battles with cryptocurrencies, mega influencers like Warren Buffet and Peter Schiff decided to stop making any more comments. Just a few weeks ago, when Bitcoin and altcoin markets were going towards the moon, the future of gold started to seem quite bleak. So much so that Bristow issued a statement calling upon the fellow gold industrialists, saying that they have to work more seriously and dedicatedly to keep the gold in the game.