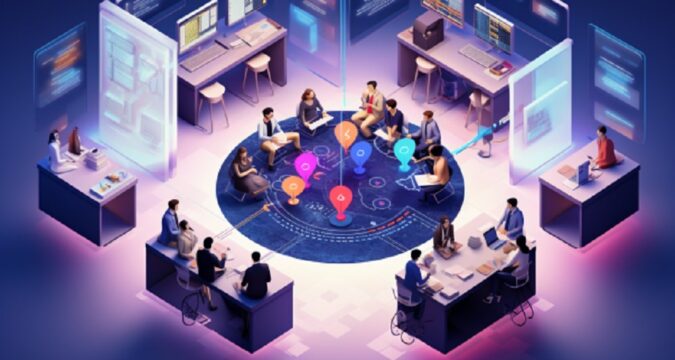 Analysis from the FXStreet platform says that the most talked-about Altcoin season ended in July. According to the platform, the BTC ended on a sad note. Hence, market participants left disappointed. Also, a day into August, the BTC price is still below the $30,000 psychological level, while analysts are still searching for stablecoins and altcoins where traders are working on investing their major capital on a long-term or semi-long-term basis.
Sentiment, a cryptocurrency intelligence tracking company, has revealed that they have discovered the relationship between the increase in DAI stablecoin whales and how the ETH price rallies. The company believes that should the pattern repeats itself, the price of Ethereum may likely rally in August.
Santiment has also predicted a decrease in the buying momentum of the stablecoin Whales in July. They also hinted that the majority of large holders of ETH and Bitcoin wallets would be reluctant to replace it with their stablecoin holdings. However, on an interesting note, an update from FXStreet's Ekta Mourya has it that there has been a significant change in USD Coin (USDC), Binance USD (BUSD), DAI, and Tether (USDT) market activities.
The team at Santiment has also reported that there has been a serious inflow of fiat into major altcoins as whales have continued to load up the stablecoin again. This development has, thus, fuelled hopes of recovery in the prices of these assets. Santiment, in their latest update, said they are currently watching the DAI movement as it grows more interest.
DAI Gains More Momentum, As Richard Heart Case Affects Market
The DAI stablecoin has recently overtaken the Binance stablecoin (BUSD) as the third biggest stable in the cryptocurrency market. It was gathered that wallet addresses holding between $10 million and $100,000 in DAI now control 42.1% of the total token supply. The analysis also proved that this is the biggest level recorded since December 2020.
The idea of the majority of whales holding the DAI is predicted to lead to a rapid purchase of the ETH, thus, an Ethereum spree – which is likely to push up the price of the Ethereum. It was also noted that the United States Securities and Exchange Commission's (SEC) recent litigation lawsuit against Hex's Richard Heart would grossly impact these predicted market activities.
Richard Heart, also known as "Richard Schueler," was recently dragged alongside his companies: PulseX, PulseChain, and Hex, on the 31st of July for allegations bordering on selling unregistered securities and misappropriation. News has it that transactions made, as mentioned in the SEC's lawsuit, have over $35 million worth of DAI. Out of the said $35 million, $26.8 million worth of DAI were moved to the Tornado Cash mixer. Meanwhile, investigation into the case is still ongoing, as the SEC is moving in to uncover more evidence on Heart activities.