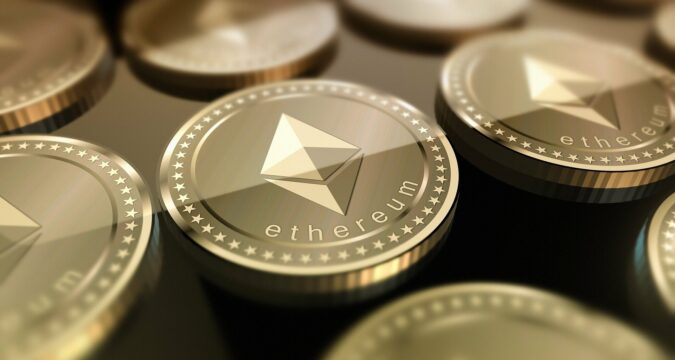 CryptoQuant recently pointed out that $9 billion worth of Ethereum tokens have been taken out of an exchange platform during the last 24 hours. The technical experts turn a market indicator called the exchange reserve. The index is used to measure the total number of stocks or any other trade commodity in the exchange accounts or digital wallets.
If the value of this metric starts to decline, it points out that the traders are moving to accumulate the asset in question. The market analysts take this as a sign of bullish development for the Ethereum token in the long run. On the contrary, if the metric value starts to increase, it means that the investors are opting to sell out their Ethereum reserves which can impact the price movement inversely.
CryptoQuant recently published a histogram on Twitter showing the comparison of Ethereum prices and Exchange reserve metrics. The histogram indicates that the exchange reserve metric has been declining continuously since the start of the current year. This activity explains the force behind moving 2.2 million Ethereum tokens out of crypto exchanges recently.
According to experts, the latest withdrawal is the biggest amount of Ethereum ever moved out of an exchange market in such a short amount of time. The whale investors in the market may be moving to accumulate more ETH during the current price correction. However, it is also possible that this movement is nothing more than exchange transferring ETH from one internal digital wallet to another.
Ethereum Supply Shock
The exchange reserve histogram shared by CryptoQuant indicates a sharp decline in the metric. The decrease has been developing in the market for a long time. Market analysts warn the investors that Ethereum may be heading towards a supply shock that will drive the price of the silver cryptocurrency higher than ever before. It is worth noting that a major amount of ETH tokens have been sent to the burn wallet address rather than being distributed to the miners.
According to statistics from Bitcoin.com, the total number of Ethereum burned to date is $2.476 billion. Despite registering several ATH during the current year, Ethereum prices are currently ticking under a red candle. During the last week, ETH prices were corrected by 13%, while during the last month, ETH prices were appreciated by 11%. At press time, the per-unit price of ETH is valued at $4.27.