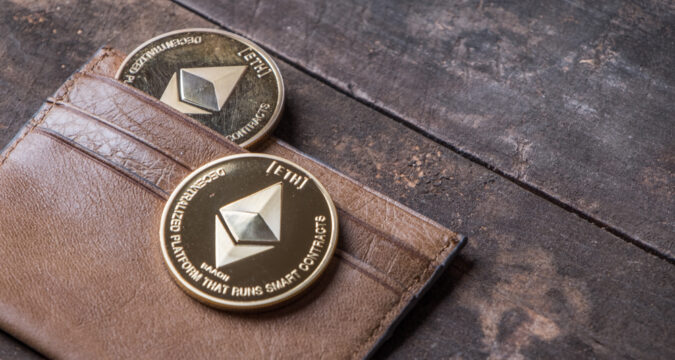 Solana has showed off an impressive price rise over the last four weeks in a row. Now, it has reached a market cap of around $51.7 billion. It's garnering attention from the mainstream media as a potential rival to Ethereum.
In contrast to the rest of layer one protocols, Solana is the only one that's incompatible with Ethereum Virtual Machine. For context, it's the Ethereum network's Turing-complete machine that can engage with smart contracts.
Solana's impressive rise has given it a position as an up and coming contender for Ethereum. After all, it is capturing a large chunk of the DeFi market share. However, let's not forget the upcoming launch of ETH2.
That's right, Ethereum is transitioning from proof-of-work to proof-of-stake. This will lead Ethereum to capture an even bigger portion of the NFT and DeFi market. Experts predict that it will further boost the utility and demand for Ether.
Ethereum's interest in the market for perpetual futures contracts reached a new high of $7.8 billion. This comes as the overall interest in crypto-based derivates reaches a peak this week. More and more traders feel motivated to take up leveraged positions.
This is after the crypto market recovered from the flash crash that took place on the 7th. Among traders, an increase in open interest equates to more of a bullish perspective of Ether.
Whenever investors are anticipating a rally for a specific cryptocurrency, they make their move. They buy and hold perpetual futures contracts. Right now, it shows that investors are predicting an Ethereum rally.
If we look at CoinMetrics' analytics, an asset's fundamentals aren't impacted by cascading liquidations. Ever since the start of 2021, Ether has grown by more than 6.2 million wallet addresses.
Each ofthese wallet addresses hold around 0.01 to 1 Ether year to date. The rate of Ether adoption among users is on the rise. In fact, the rate of growth remains undeterred by the risk of market volatility and price crash.
In a tweet, the crypto market analytics and data platform talked about liquidation cascades. The tweet said that they can have a dramatic effect on price, but fail to change the underlying fundamentals.
Observations from the anonymous crypto analyst who goes by the Twitter handle @IamCryptoWolf indicate some interesting insights. They observed that Ethereum's current price trend is the same as Bitcoin during the 2017 bull run.
Consequently, they are expecting Ethereum to run to $20,000 before the year ends. In their tweet, they used the Ethereum hashtag, saying that its chart has been quite similar to BTC's 2017 run. Consequently, it doesn't seem like a wild idea to predict Ether reaching $20,000 token value.