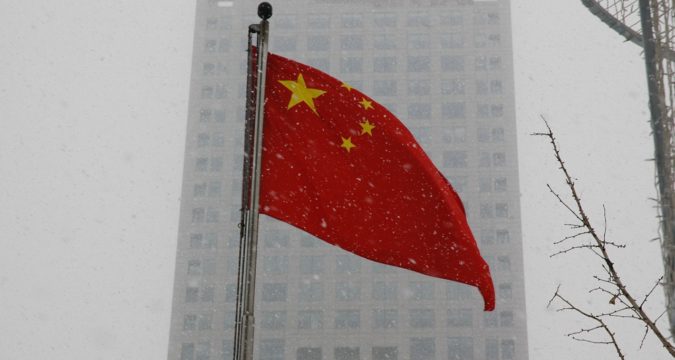 As per the latest reports, Alibaba, a NASDAQ-listed company from China has made an announcement that is alarming for its investors. The e-commerce giant has announced that it is no longer going to hold shares for Chinese TV channels.
The company has therefore announced that it is going to dump the shares of the largest TV broadcasters of China. It has been reported that it was just a few months back when Alibaba had acquired the shares of the particular channel.
The company has made this decision due to the regulatory pressure and scrutiny by the Chinese regulators. Since the beginning of 2021, the regulatory authorities from China have started pressurizing the tech giants from China. They have mainly scrutinized them over the breach of the antitrust law and have started imposing fines on tech giants for their misconduct.
According to the regulatory authorities from China, the tech giants in the country have been misusing their power and influence, to control and monopolize the Chinese tech industry.
In order to send a strong message to the tech giants in the country, the Chinese regulators have therefore launched a campaign. As a result of the campaign, the regulators are launching probes against tech giants to investigate and enquire about their policies. If these companies are found at a fault, they are dealt with accordingly.
According to reports, Alibaba has revealed that it is planning to sell its stake in Mango Excellent Media, which is 5%. This announcement was made by the e-commerce giant on Thursday, September 22, 2021. Mango TV is mainly owned by Alibaba and it is known for being extremely popular in the country for its variety of shows.
Apart from Alibaba, the Hunan Broadcasting System, the second-largest television network owned by the state, owns Mango TV. The state-owned network reportedly has a 56% stake in the Mango TV.
It was just nine months back when Alibaba had gone for the purchase of the stake in Mango TV. The tech giant had reportedly paid 6.2 billion yuan for the acquisition of a stake in Mango TV. At the time of writing, the particular figure translates to $960 million.
However, Alibaba is aiming to get its hand on a waiver agreement. According to the agreement, the company will be able to keep its shares for a year before selling them over.
It is being observed that the stock prices of Mango Excellent have already suffered a drop, causing Alibaba to face a $320 million investment loss.
Therefore, Alibaba is aiming to recover from it by selling the shares and increase its share prices in the market. The company is now aiming to gain the trust of the investors by connecting itself with companies whose stock prices are not in the reds.