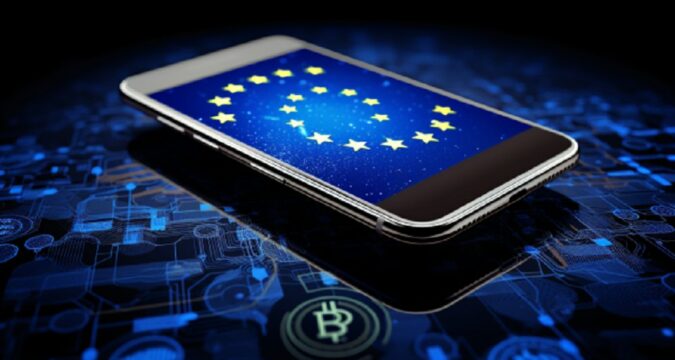 The European Union (EU) has revealed plans for the launch of a digital Euro. The Digital Euro will be free to use both online and offline within the region. The union released the proposal on Tuesday, which reveals that it will also establish a legal framework that will allow payments from device to device.
The proposal also states that the unlike what most people think of a central bank digital currency (CBDC), the digital euro will guarantee the same level of privacy as cash, and will also have the same level of anonymity as existing decentralized public cryptocurrencies "with no one able to see what people are paying for when using the digital euro offline."
"The digital euro would be available alongside existing national and international private means of payment, such as cards or applications and it would work like a digital wallet where people and businesses could pay with the digital euro anytime and anywhere in the euro area," the proposal said.
According to European Commissioner for financial stability Mairead McGuinness, these unconventional features should win over those who have been skeptical about the digital euro, which like any other CBDC, critics have said is an instrument of control and privacy invasion.
An Ongoing Debate
While there's a proposal already on the launch of a digital euro, there is still an ongoing debate on whether it is a good idea or not. However, the European Central Bank (ECB) will have the final say on whether to launch a digital euro or not.
"Today's proposal will help frame the debate around what a digital euro is and the advantages of creating it," McGuiness said. "We are at the beginning of a long democratic process, one which will be done hand-in-hand with the European Parliament, Council, and of course, the European Central Bank, who will decide if and when to introduce the digital euro."
The ECB has in a statement on Wednesday welcome the idea by the European Council, and said it will decide in the coming months whether or not to proceed with the proposal. The ECB President Christine Lagarde however said the bank will continue to work with the council towards a digital euro which is "fit for the digital age."
The ECB's Fabio Panetta added that the proposal "is key to ensuring that the digital euro brings value to the people, taking the appreciated features of cash into the digital sphere."
CBDCs Becoming Popular
There has been a recent interest in CBDCs, with almost every government striving to create one. Several countries are at different stages of developing their own CBDCs, and is becoming a global trend. The EU certainly won't be left behind in this massive migration to the digital age.