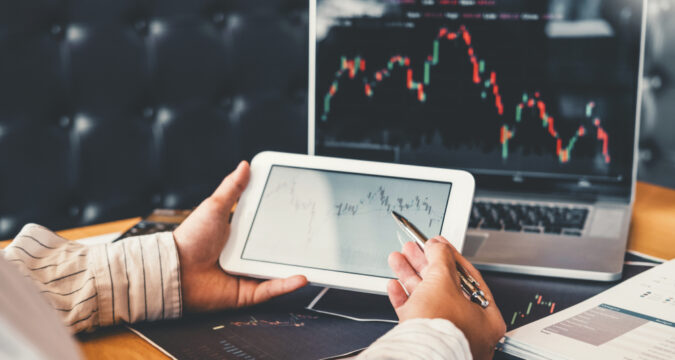 Among the companies making huge moves in the stock markets, Restaurant Brands International comes first in the list. The data shows that Restaurant Brands International's share prices have experienced over 3.7% drop in premarket trading. The company's share price drop was caused after it share the earnings report for the third quarter of 2021.
Restaurant Brands International's shared in the earnings report that although its earnings were higher than expectations set by analysts. The company reportedly earned 2 cents per share more than the expectations set by the analysts. However, the company failed to meet the revenue by a low figure. In the report, the company revealed that it was the challenges related to labor that ended up impacting the operations of the company tremendously.
Exxon Mobil comes next in the list having experienced 1.7% increase in the share prices in the premarket trading. Exxon Mobil has reported it experienced a rise as the prices of oil went up. The data shows that the US benchmark WTI crude price reached its all-time high. Apart from Exxon Mobil, the shares for Chevron experienced 1% increase while the share prices for ConocoPhilips experienced a 1.4% rise.
Then it is Bakkt that has experienced an over 75% surge in the share prices in the premarket trading. Bakkt is a cryptocurrency firm that had recently gone for a public launch. The firm has recently revealed that it is going to collaborate with MasterCard and provide its custodial services to the platform. MasterCard had recently announced that it was going to provide merchants and banks with the ability to integrate its products with cryptocurrencies.
Some of the major products that the merchants and banks would be able to integrate with cryptocurrencies would include debit/credits. The same entities would also be able to offer wallets for cryptocurrencies. Bakkt would also help MasterCard give out rewards through the loyalty programs. The users will be able to convert their loyalty program points into Bitcoin.
Carnival has reportedly experienced 1.8% drop in the share prices in the premarket trading. The drop was observed after the analysts from Citi downgraded the stock status of Carnival from "buy" to "neutral".
Then it is Norwegian that has experienced a rise in share prices by 0.9%. The rise in the share prices for Norwegian was observed after Citi analysts upgraded the stock status of the company from "neutral" to "buy".
In the coming summer season, most of the cruise line companies are planning to sail all their fleets, coming into full force. According to data from cruise lines, they are now recording high traffic and enquiries for the trips and their packages.