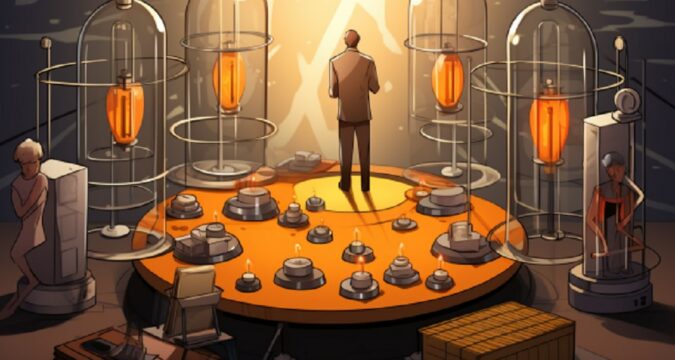 The UK's Financial watchdog, the Financial Conduct Authority (FCA) has issued a deadline for the enforcement of its rules on crypto promotions in the country. The deadline is fixed for 8 October 2023, after which crypto firms that fail to comply will be punished by up to two years imprisonment.
The rule is also binding on overseas firms, as long as they market their services to UK residents. "Failure to comply may result in firms committing a criminal offense… This is a critical change for the industry," FCA crypto financial promotions lead Jayson Probin said in a statement.
The FCA had in early June issued a new rule to guide crypto firms in advertising their services to customers in the UK. The new rule requires that the crypto firms make it adequately clear to potential investors that there's serious risk in crypto investing and they should not expect any covering should they lose their investment.
The rule also requires that crypto firms give new investors a "cooling off" period before allowing them to invest in digital assets.
"It is up to people to decide whether they buy crypto. But research shows many regret making a hasty decision. Our rules give people the time and the right risk warnings to make an informed choice," FCA executive director Sheldon Mills added.
UK Not Fighting Crypto
The UK recently released the rules in response to the increasing interest in crypto assets due to their seeming high return on investment. However, the country is more open to crypto innovation than ever.
Under prime minister Rishi Sunak, the country has demonstrated it wants to develop into a crypto hub, allowing crypto innovation to flourish. Just a few days ago, the Treasury recognized cryptocurrencies as regulated activities in line with Sunak's vision of giving crypto innovation a chance.
The FCA itself has extended an open invitation to crypto companies around the world to work with the agency in drafting a regulatory framework for the industry. This is something no other country has done.
There are other upcoming crypto hubs like Hong Kong, Australia, and the United Arab Emirates, all of which are working clear regulatory frameworks for the industry.
Regulation Necessary
As stated by Mills, many investors rush into the crypto space looking to make some quick money, but end up getting burnt due to a lack of awareness. With the new rules, investors will be well informed so that they can make reasonable investments.
Regulation is also necessary, now that the industry is expanding rapidly and more people are getting into it. This is a step almost every country is taking, and the UK should not be left behind if it wishes to become a crypto hub.