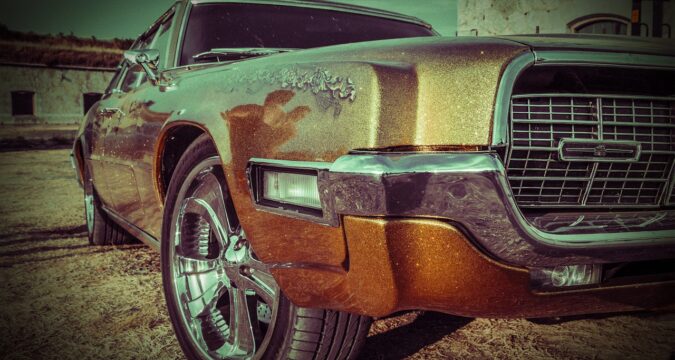 As the demand for electric cars continues to grow in the country, even Ford is now determined to go electric. It was just recently when Ford expressed its intentions of manufacturing electric vehicles for the European market.
Following the reports, it has been revealed that Ford is in the process of modernizing an old car manufacturing plant in Germany. The company has revealed that it will be spending a billion dollars for the remodeling and modernizing of the plant.
The main purpose behind the modernizing of the plant is to manufacture electric cars in Europe. Apart from launching the electric car industry, Ford has also revealed that it is aiming to manufacture and sell only electric cars in Europe by 2030.
As part of the deal between Ford and Germany, the American car manufacturer will overhaul the car manufacturing plant in Germany. Once the plant has been built as per plan, it will be used to manufacture the first-ever European-built cars from Ford.
It has been confirmed that the factory that Ford is going to take over is in Cologne, Germany. The company has also revealed that it is planning to re-model the plant and start manufacturing all-electric vehicles from the plant. The company is hopeful that it will be finished with the re-modeling soon and will be launching the electric vehicles in the year 2023.
Ford has announced that by 2026, it aims to turn its entire European car market either into plug-in hybrid or all-electric vehicles. Furthermore, the company is determined to achieve its all-electric goal in Europe by 2030.
The officials from Ford stated that although the company faced some problems in Europe at the beginning, still it has managed to make a comeback.
Over time, the company made necessary changes and reconstructed itself in Europe to shift to profitability. The company managed to make many profits in the fourth quarter of the year 2020.
The president of Ford of Europe, Stuart Rowley also talked about the company's growth and public demand in Europe. Rowley stated that with time, the people in Europe have become more used to electric or hybrid cars. With time, people are now becoming more eco-friendly and this is the reason why they are attracted more towards such markets.
This is the reason why the car manufacturing dynamics in the European region are changing. People are now going for electric cars than going for traditional cars that run on gasoline.
This is what has led Ford of Europe to realize the importance of manufacturing electric cars and make Europe an all-electric car region.
Following the announcement for Europe, Ford also revealed that it is planning to spend around $22 billion all over the world throughout 2025 to introduce electric-cars all over the world.