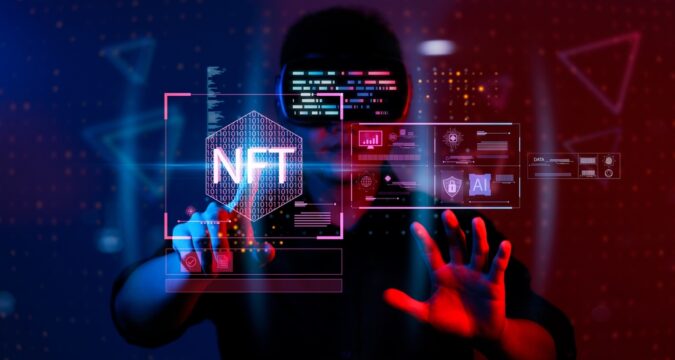 Formfunction, a Solana-based NFT marketplace, intends to shut down amid a decline in NFT trading volume and prices. The NFT platform recently announced that it would remain operational until March 29th but did not provide a specific reason for the decision.
The firm stated that the shutdown resulted from "extensive discussions and thoughtful deliberation."
Formfunction Unveils New Tool For NFT Transfer
In an official blog post announcing its closure, Formfunction expressed gratitude towards the community and pride in its achievements in fulfilling its mission to assist creators in earning a livelihood. "The decision to shut down was a tough one, but after extensive deliberation, the company concluded that it could no longer continue to operate," the blog post stated.
In addition, Formfunction acknowledges and appreciates the creators and collectors who contributed to the platform's success over the past year. As a part of its closure, Formfunction is launching a new tool that would help NFT creators transfer their NFTs from the platform.
This tool would allow creators to list or showcase their artwork on other NFT marketplaces. Even though the digital platform is shutting down its services, it assured users that their NFTs are safe.
On Wednesday, Formfunction's Head of Community and Marketing, who goes by a pseudonym, Magellan, took to Twitter to address the disclosure. He emphasized that the co-founders have shifted towards a "new direction." outside the crypto industry.
Nevertheless, during its short existence, it managed to amass $5 million in sales, despite enduring a harsh bear market, as Magellan reported.
Daily Buyers Of Solana NFTs Drops By 50%
Meanwhile, Formfunction secured $4.7 million from a fundraising round that commenced right after its launch. Variant Fund spearheaded the seed round with participation from other notable venture capital firms like OpenSea Ventures, Canonical Crypto, Solana Ventures, Pear VC, and Palm Tree Crew Crypto.
Notably, the closure of the NFT marketplace comes barely a year after its debut on February 3rd, 2022. Since its creation, Formfunction has experienced the impact of low NFT floor prices and trading volume.
Besides, the SOL token's value has also significantly dropped. It is currently hovering at approximately $20, a steep decline from its January 2022 value of $100, representing an 80% decrease.
Formfunction may have withdrawn, but fresh faces are entering the NFT arena. Amazon is a prime example, set to debut its NFTs in the coming month to bolster its Web3 gaming project.
CryptoSlam, an NFT data aggregator, has reported a significant decline in the number of unique daily buyers for Solana NFTs over the past 12 months. The current figure of 5,400 is almost 50% of the average recorded at the beginning of 2022.
Furthermore, SolanaFloor, a Solana NFT data aggregator, has revealed that Blue Chip NFTs, NFTs renowned for their stable value, have experienced a decline of over 75% since the beginning of February 2022.