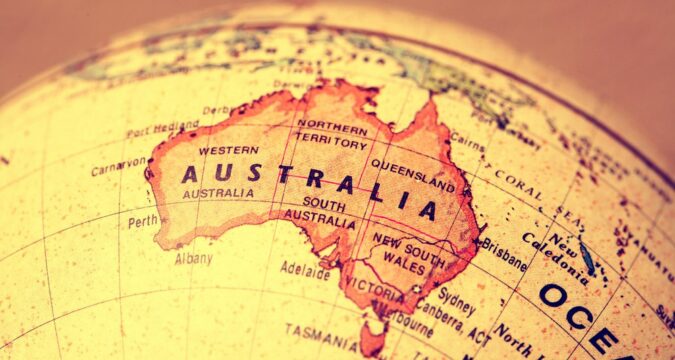 Executives from Coinbase have been meeting privately with the Reserve Bank of Australia and Treasury executives to explore the future of cryptocurrency legislation in the nation. A spokesperson for the Reserve Bank of Australia (RBA) confirmed that the recent reports of private meetings between RBA officials and Coinbase executives are accurate.
The RBA spokesperson stated that the meetings took place this week and were held with the bank's Payments Policy and Financial Stability departments. The spokesperson further noted that the meetings were part of the bank's ongoing efforts to maintain regular communication and liaison with industry stakeholders.
Meetings with the Treasury were held in Canberra and Sydney, according to Tom Duff Gordon, vice president of international policy at Coinbase. According to Gordon, the private meetings between Coinbase executives and officials from the Reserve Bank of Australia and Treasury also covered the government's token mapping initiatives.
Australia's Token Mapping Project Is Encouraging Cryptocurrency Adoption
Token mapping is the process of linking digital tokens to real-world assets, and it is a critical component of the regulatory framework for cryptocurrencies. In addition, Coinbase shared insights on global best practices concerning licensing and custody.
The token mapping project, which the Australian Treasury announced last August, is an important step in making Australia's regulation of digital assets more transparent and clear. The goal of the project is to classify digital assets in a way that they can be incorporated into already-existing regulatory frameworks.
The experiment is intended to assist in lessening the ambiguity and uncertainty surrounding the regulation of digital assets. Last month, the Treasury published a consultation paper requesting comments from the cryptocurrency industry.
Gordon praised the Treasury's efforts and stated that the Australian Treasury staff had astonished him with their high level of competence and committed participation. He emphasized his desire to have the regulations announced by the end of the year and his gratitude for the thorough background work done by the Treasury.
US SEC Under Fire
The US Securities and Exchange Commission (SEC), on the other hand, has come under fire for its way of regulating cryptocurrencies in the United States. According to Coinbase co-founder and CEO Brian Armstrong, the SEC wants companies to register with them even though there aren't any existing structures to do so.
According to documents obtained by the Australian Financial Review under the request of information laws, the implementation of cryptocurrency legislation in Australia may be postponed until at least 2024, if not longer. This is because the final cabinet recommendations are not expected to be submitted until the end of this year.
Last October, Coinbase announced the expansion of services into Australia. In his response, Nana Murugesan, vice president of international and business development at Coinbase, announced that the exchange was very pleased with the welcoming attitude they were experiencing in Canberra and with various policymakers.