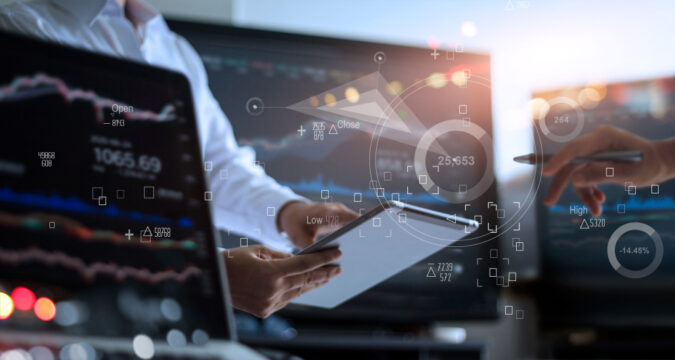 On Friday's trading session, the trading prices for Gap Inc. moved in a positive direction. The share prices for Gap witnessed a firm move and it was all thanks to the earnings posted by the clothing and accessories brand.
Gap Inc. Shared Unexpected Profits
The investors were anxiously waiting for the Q2 2022 earnings results to come out for Gap Inc. The investors were not at all disappointed but surprised, and then glad to see that the profits they generated were promising.
The strong profits generated even helped the company cover some losses that were going to be witnessed after posting below expectation outlook.
For now, Gap Inc. seems to have cashed its promising earnings results where they showed they generated strong profits.
According to the officials at Gap Inc., they are expecting that the demand for their clothing brand may become soft in the remaining months. On the other hand, the production was quite high, which means they have bulging inventories.
Gap Pulled its Guidance for the Year 2022
In recent communications, Gap Inc. posted that its full-year guidance will be lower than expected. Gap is also operating Banana Republic and Old Navy brands and it seems to have lowered its outlook for all of the brands.
With the issues Gap currently faces, it has decided to lower its guidance for the rest of the year. For the entire year, Gap has reportedly lowered its earnings to hover between 30 cents and 60 cents.
Gap has attributed the decline in the outlooks to the change in consumer behavior as well as the testing macro environment.
According to Gap, as a result of the above-mentioned factors, consumers are preferring formal clothing and attire. On the other hand, the preference of the consumers for casual alternatives has damped in recent quarters.
Revenues Fell but Still Exceeded Expectations
Gap has reported that for the recent quarter, they have recorded a 3.3% drop in their revenue compared to the same quarter last year.
Despite recording a 3.3% dip, Gap has generated revenue worth $3.3 billion, which is stronger than the estimations set by Wall Street analysts.
The earnings Gap reported were 18 cents per share but they were much stronger compared to 5 cents per share estimations made by the analysts.
Gap Shares Surged Significantly
After posting promising earnings, the share prices for Gap have experienced a significant rise.
The share prices for Gap have recorded a 7.5% surge in the latest stock market trading session. At the time of writing, the trading price for Gap's shares have risen to $10.76 per share.