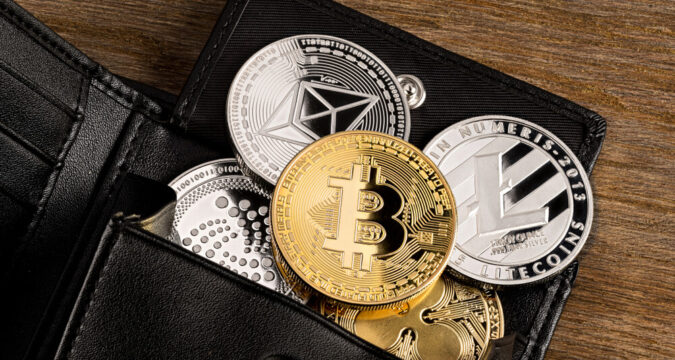 Circle's USD Coin (USDC) stablecoin is reportedly steadily de-pegging from the US dollar by falling to a low of $0.89 from its $1 peg. The crypto market has once again been in turmoil, with the price of crypto assets expected to continue depreciating throughout the weekend.
The USDC-SVB Contagion
After the collapse of the Silicon Valley Bank (SVB), the crypto market went into a tailspin, with the bank's situation affecting the reserve position of the USDC stablecoin. Members of the conglomerate behind the USDC stablecoin, like Coinbase, have reportedly voiced their concerns about the impending crisis, which would negatively affect their shares.
It is worth noting that besides SVB, part of USDC's reserves is locked in short-term US Treasuries market funds held in the custody of BNY Mellon Bank. For most USDC depositors, who are mainly tech startups and venture capitalists, the majority of their funds are not uninsured, going by the Federal Deposit Insurance Corporation's (FDIC) guidelines.
Meanwhile, SVB was reportedly shut down by the California financial regulator while it appointed FDIC as the receiver. This comes after withdrawals from the crypto-friendly bank rose to $45 billion on Thursday, March 9.
It is worth noting that USDC, before the recent crisis, is the second-largest stablecoin by market cap behind only Tether's USDT and has been a vital asset in the crypto ecosystem. According to reports, trouble surfaced for SVB after it was forced to sell off its long-term US Treasuries bonds at a loss.
The bank then started using customer funds to purchase more long-term US government bonds, which it intended to hold till maturity for a small yield. However, the bank's action does not violate any financial law as it is a common practice in the banking system and has existed for a long time.
The Case For Bitcoin
Bitcoin emerged due to the 2008 global financial meltdown triggered by the banking system. With this, crypto advocates have been clamoring for the adoption of Bitcoin as a store of value.
With the latest frailties of the traditional banking system, which, as experts noted, will not affect the well-capitalized banks, the entire ecosystem is shaken by the recent happenings. Hence, analysts opined that it might be hard for the market to realize how Bitcoin would become the solution, but the unfolding events make a case for the asset as a store of value.
Many believe that this explains why the price of Bitcoin did not tank after news of the collapse of Silvergate Bank and now Silicon Valley Bank.