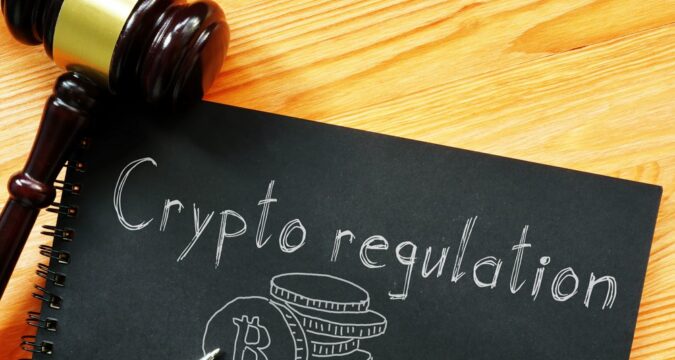 According to reports, Kristi Noem, South Dakota Governor, has rejected House Bill 1193, which sought to redefine money by excluding cryptocurrencies such as Bitcoin and advocating for central bank digital currencies (CBDCs). Noem expressed concern via Twitter that the bill's provisions could pave the way for the federal government to implement CBDCs, which has serious risks.
Bill Unfavorable For Citizens And Businesses – Governor 
According to her, the state will continue to fight for economic freedom. In her letter to South Dakota House Speaker Hugh Bartels, Governor Noem expressed that excluding crypto assets like Bitcoin restricts the state's citizens' freedom. She tweeted;
"The bill's definition of "money" explicitly excludes cryptocurrencies while including Central Bank Digital Currencies (CBDCs). These changes worry me for various reasons."
Additionally, the governor highlighted that the bill would disadvantage businesses in the state. Furthermore, she cautioned against including CBDCs, which could lead to potential federal government overreach.
"Currently, there is no government-backed electronic currency in existence. Therefore, it would be unwise to establish regulations for something that the government has not even created," Noem said.
House Bill 1193 is a proposed 113-page law that aims to update the Uniform Commercial Code (UCC), a fundamental commercial law that guarantees consistency in banking and monetary operations throughout the US. The proposed modification defines money as "a medium of exchange that is presently adopted or authorized by a domestic or international government."
This means that crypto assets such as Bitcoin would not be recognized as legitimate money under the new proposal. However, the proposal supports the implementation of a CBDC.
Crypto Community Praise Noem 
Crypto stakeholders have commended Governor Noem for her veto decision, applauding her for her foresight. Charles Hoskinson, the founder of Cardano, expressed his appreciation for the governor's actions by posting a meme.
In the meantime, conservative advocates also opposed the bill. Representative Julie Auch argued that the information included in the bill would enable the government to infringe upon people's financial privacy.
According to Auch, the information in the bill provides the means for the federal government, South Dakota, or those in charge of the state's currency to monitor citizens' money. She expressed concern that this could result in individuals' access to their money being cut off if deemed necessary, even if they are just five miles from their homes.
On the other hand, the South Dakota Bankers Association argued that rejecting the revised UCC would put South Dakota's ability to compete in fair market trade and commerce at risk.