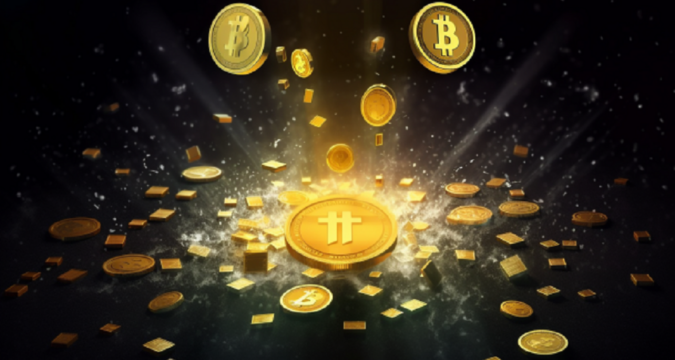 The Hong Kong Monetary Authority (HKMA) has been urging Standard Chartered, HSBC, and Bank of China to start accepting crypto entities as clients. The regulator is reportedly pushing for its aim to become a global crypto hub.
According to the report, Hong Kong's financial regulator, HKMA, has been putting pressure on many major banks in the city to embrace crypto exchanges as clients. The regulator reportedly challenged the banks, questioning why they shun crypto clients during a meeting held last month.
In addition, the HKMA addressed the banks that executing due diligence on potential crypto clients should not be a big deal. It stated that crypto banks seeking to open a physical branch in Hong Kong should even be easier to deal with.
At the moment, there is no regulation that restricts banks from dealing with crypto customers, however, banks are skeptical about the legality of many crypto firms. This is because they could land in trouble if any of their clients are convicted of illegal operations.
Encouraging them, the HKMA urges banks to debunk their fears and start accepting these crypto firms. The regulator also called on senior executives at banking firms in the city to stop refraining from crypto customers.
Hong Kong Authorities Pressure Local Banks
Despite the collapse of high-profile crypto firms like FTX and Terra, Hong Kong City has been working endlessly, trying to achieve its long-term aim of becoming one of the major leading crypto hubs in the world. Hence, calling local banks to embrace crypto customers was just one of its strategies, according to reports.
In addition, Jonny Ng, a Pro-Beijing lawmaker has been inviting crypto exchanges to establish their businesses in the region. Lately, he reportedly urged Coinbase Exchange to open a branch in Hong Kong, despite the regulatory challenges the firm is facing in its home country, the US.
Furthermore, the Hong Kong authorities jas been reportedly pressurizing local banks to create a balance between supporting digital assets and maintaining their anti-money laundering and know-your-customer ordinances.
In addition, banks are saddled with the responsibility of encouraging and offering services to crypto firms and also keeping an eye out for how the crypto regulatory tussle in the US is progressing.
Hong Kong Wants To Be A Global Crypto Centre
Meanwhile, during the period the Beijing authorities executed a stringent clampdown on the crypto industry, the growth of the industry was severely affected in Hong Kong. However, the city is now committed to rebuilding its position in the industry as a major global hub.
In addition, the financial authority of the state recently enforced a new regulation to guide the conduct of crypto in the territory. According to the new ruling, retail investors in the state would be allowed to trade some crypto assets with a large market cap on registered exchanges.
However, traders are required to fully understand and implement some safety precautions like risk profiles and modest risk exposure measures. Furthermore, Hong Kong's Securities and Futures Commission is to start issuing operation licenses to interested crypto exchanges.
However, some crypto experts have pessimistic opinions about the new Hong Kong ruling. According to the report, Bobby Lee, the pioneer of crypto in China, creating the first ever Bitcoin exchange and founder of US-based Ballet Global exchange, stated his opinion on the rules.
Bobby Lee pointed out that the aim of Hong Kong to become a worldwide crypto hub might not be achievable. He explained that crypto is currently banned in mainland China, hence, regulators that are issuing licenses to crypto platforms may overblow their expectations.
He continued that issuing licenses to crypto firms might mislead them into thinking that if they possess licenses they might soon be able to extend their crypto services to the mainland in China. Lee stated that it is possible that the city would ban crypto operations in the territory in the next five years.