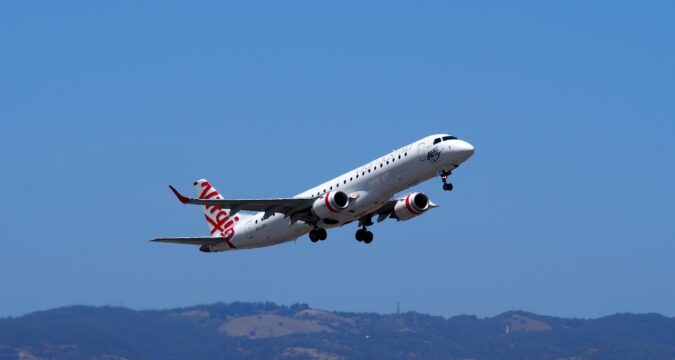 One of the hottest topics at present in the stock markets is the announcement made by Virgin Atlantic. It is being reported that Virgin Atlantic is planning to go public and launch its initial public offering (IPO). For now, it is just a consideration that has been hinted at by Virgin Atlantic, an Airline Company owned and run by Richard Branson.
The reports are emerging that Virgin Atlantic is planning to launch itself through the stock exchange. For now, it has been reported that if Virgin Atlantic goes public, it would go for the London Stock Exchange in the United Kingdom.
The analysts and market observers have also shared their thoughts around why Virgin Atlantic is planning to make the move. It has been revealed that Virgin Atlantic is aiming to do this in order to reinforce its finances.
Now that the world is moving back to normal and the economy is getting injected with gains, things are looking good for the aviation sector. With the travel bans being lifted, the airline company is observing enormous profit and gains from transatlantic travels.
The company's revenues and profits are constantly experiencing an upward trend, which is why the company is now planning to launch its stocks in the market. This information has been shared by Sky News report that has covered the news for the awareness of the investors.
It has been reported that the UK-based airline, The Crawley has been planning to go for a public launch. Sources reveal that the airline company is planning to launch its initial public offering. The Crawley reportedly has 51% of its shares owned by Virgin Group, which is owned by Richard Branson.
The company is currently in talks with the business insiders and institutional investors going through the possibilities and profitability of going public. The sources have confirmed that so far, people from Barclays and Citi banks have been hired who will be overseeing the listing process for the IPO.
The company has revealed that so far, its discussions with the institutional investors have proven to be very positive, and promising. Therefore, the company is planning to go for the initial public offering very soon. The sources claim that the company would go for the IPO by the end of the fall.
Virgin Atlantic has been around since 1984 but it had not decided to go public until now. This would be the first time the company has considered the possibility of launching an initial public offering. At present, Virgin Atlantic's 49% shares have been owned by Delta Airlines.
The insiders of the company have revealed that for now, the company has ample amount of resources to get it through several months without the need for funds.