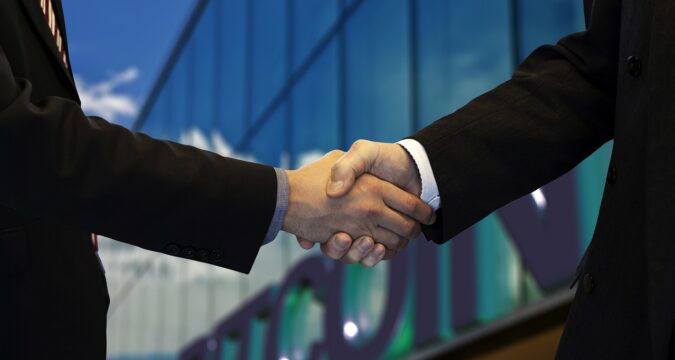 InteracInvestor Review

It all started with the introduction of the first-ever cryptocurrency known as Bitcoin (BTC) back in 2009. The cryptocurrency industry came into being when an anonymous personality known as 'Satoshi Nakamoto' reached out to the entire online community with his new invention.
He made the entire online community to realize how important it was to have an alternative to the traditional financing system. Something that was not controlled by the financial institutions and was completely in the hands of the users themselves.
Since then, the cryptocurrency has been unstoppable and is constantly gaining worldwide recognition and adoption. With the passage of time, the cryptocurrency industry has found mainstream success and is constantly being adopted by the world governments in different sectors.

Growth of Online Cryptocurrency Trading
This is the reason why the online trading users for the rest of the other trading instruments are now getting overwhelmed by the number of users that have joined the cryptocurrency platform. Forex trading is known for observing a daily transaction volume of $6.6 Trillion has 7.6 million users only.
While the cryptocurrency industry has more than 100 million unique/active users that are making profits through the cryptocurrency trading platform.
One of the factors why the cryptocurrency industry has gained so much success and adoption is because of the freedom it offers the developers and users. When it comes to developers, they have an online platform where they can develop and launch their own platform without making much investment.
As far as the investors/users are concerned, they do not have to worry about sharing their personal information with third parties apart from the brokers (as per KYC regulations) and do not have an intermediary controlling them.
What Must Not Happen in Crypto-Industry
When the cryptocurrency industry started, it only had a few cryptocurrencies, trading markets, and a small user-base. However, with the passage of time, the industry has grown to be a giant.
There are currently 2k plus cryptocurrencies, numerous trading markets, and a galaxy of crypto-investors while more keep joining the platform every single day.
Although the success and growth of the cryptocurrency industry are constantly growing upwards, the standards of the services provided by the cryptocurrency industry are dropping very fast.
The main reason behind this downfall is because, over a period of time, there are many cryptocurrency exchanges that have strayed from the right track.
The focus of these exchanges has shifted from helping/grooming investors to focusing only on their money and large investments. These exchanges are the main reason why the cryptocurrency industry has to try even harder in order to keep the essence of the crypto-industry alive.
InteracInvestor Try to Keep the Crypto-Traditions Alive
While there are many cryptocurrencies who with their actions are hampering the reputation of the cryptocurrency industry, exchanges such as InteracInvestor alongside another major, highly reputed cryptocurrency
exchanges are trying to keep things under control. InteracInvestor is one of the cryptocurrency exchanges that is still following the cryptocurrency exchanges' old motto and that is to serve the customers to the fullest.
The exchange has been making constant efforts in serving the investors to ensure that they do not end up growing the same perception about the crypto-industry as the ones who have already made the wrong choices only to regret them afterward.
When a new investor joins the cryptocurrency industry to do trades, they are a novice and need full attention, just like a newborn baby. This is the reason why they need all the help, support, and caring that they can get.
This is the reason why InteracInvestor aims to provide investors all the services, facilities, and support they need to understand the basics of the crypto-industry and be able to make their own crypto-trading decisions.

Trading Accounts InteracInvestor has to Offer
When it comes to offering trading accounts, there are many cryptocurrency trading platforms that offer investors only one trading account. However, what they tend to offer as an attractive element is a demo account where you get to experience crypto-trades in a sandboxed version of the original crypto-trading markets.
However, this maneuver does not offer that much help because at the end of the day, the investors are thrown into some of the most difficult crypto-trading markets, where survival without the support of the brokers is impossible.
However, InteracInvestor believes in taking things one step at a time and this is the reason why it offers investors six different trading accounts.
Then it is completely up to the investor's discretion, which trading account they would choose to go with. Each account introduced by InteracInvestor is designed keeping in mind the capabilities and the levels of experience that the investors have in the crypto-markets:
Basic Crypto-Trading Account
InteracInvestor has introduced its 'Basic' level cryptocurrency trading account for investors who are completely new to the cryptocurrency trading industry.
As they are new, they require all the attention and guidance on every step they take. In order to gain access to InteracInvestor basic trading account, the investors need to make a deposit between €1,000 and €9,999.
When the deposit has been made for this particular account, the investors gain access to some of the easiest cryptocurrency trading markets. While trading in these cryptocurrency markets, users can avail themselves of services that include daily market reviews, live support, educational center, and basic level price alerts.
Bronze Crypto-Trading Account
This is the second level of trading offered by InteracInvestor and has dubbed it as a 'Bronze' trading account. If an investor chooses to go with this account, then it means that the investor has some knowledge and experience trading in the cryptocurrency industry.
Access to InteracInvestor bronze cryptocurrency trading account can be acquired by making a deposit that ranges from €10,000 to €24,999.
Once the access has been acquired, more cryptocurrency trading markets are opened for the investors to trade and try to test their trading skills. Even though the risk-level increases in these markets, but the chances of making more profits and gains also increase.
The services that the investors can acquire through this account include live support, daily market reviews, basic level price alerts, an educational center, and a dedicated account manager.
Silver Crypto-Trading Account
This is the third level of cryptocurrency trading where the crypto-markets become a bit tough and challenging. This is the ground where the investors get to practice all they have learned in the cryptocurrency industry from the past trading accounts.
This third level is designed to get you prepared to get you to the fourth level that has more challenges and hard scenarios. The investors can gain access to BitOpp's 'Silver' cryptocurrency trading account by making a deposit between €25,000 and €49,999.
Once access to the silver cryptocurrency trading account has been gained, the investors gain access to a wide variety of services and benefits. Some of the major services that the investors can avail of include daily market reviews, daily pro price alerts, educational center, live support, pro webinars, dedicated account manager, and customer analytics.
In addition to the above, there are more services such as a range of markets, Islamic account options, personalized trading strategy, exclusive position access, and one-on-one trading training sessions.
Gold Crypto-Trading Account
InteracInvestor has developed and introduced the 'Gold' cryptocurrency trading account to test the skills and expertise of the investors. This account is designed for the ones who consider themselves ready to take on the complex markets and challenges that the crypto-trading markets have to throw at them.
If an investor is interested in gaining access to this account, then they can make a deposit that ranges from €50,000 to €99,999.
The moment the deposit has been made and the transaction is processed, the investors unlock all the services provided by InteracInvestor but they are available on a mediocre level.
Some of the most prominent services that investors get include pro webinars, live support, daily market reviews, pro-level price alerts, a dedicated senior account manager, and an educational center.
In addition to the above, investors can also avail of services such as custom analytics, a range of markets, one-on-one trading training sessions, exclusive position access, and premier events.
Platinum Crypto-Trading Account
InteracInvestor 'Platinum' cryptocurrency trading account is the highest level of trading account that you can gain access to by making a direct minimum deposit of €100,000. This account converts all your pro-level services and facilities into VIP level and you get to trade in the most difficult and complex crypto-trading markets/environment.
If the investors feel that they are ready and have enough expertise in their backpack, they can go for this particular cryptocurrency trading account.
As mentioned earlier, once the investors gain access to this account, they get to avail of VIP level services around daily market reviews, daily price alerts, dedicated VIP account manager, personalized trading strategies, and an educational center.
In addition to these, the users also gain access to services such as pro webinars, live support, custom analytics, Islamic account option, VIP exclusive position access, premier events, and one-on-one trading training sessions.
Black Crypto-Trading Account
The 'Black' cryptocurrency trading account has been designed and developed by InteracInvestor for investors who are approved by the exchange itself after going through the necessary checks on their profiles. The investors do not have the ability to make a deposit to gain access to it without being approved by the higher management of InteracInvestor.
If an investor wishes to be inducted to InteracInvestor black trading account, then they need to launch the request through their dedicated account manager for further processing.
If an investor is approved and gains access to the black account, they get to avail of all the services that are offered by InteracInvestor developing, analyzing, and trading team. These services include daily market reviews, price alerts, exclusive position access, premier events, and many more.
Main Trading Assets Offered by InteracInvestor
When it comes to offering trading options to the investors, InteracInvestor has managed to arrange an entire list of cryptocurrency assets that the investors get to choose from. There are approximately 2,000
cryptocurrency assets that InteracInvestor currently offers their investors and provides all the necessary tools and services to ensure that the investors do not feel left out or deserted in the middle.
Although InteracInvestor offers an enormous range of crypto-assets to choose from, yet it excels in providing investors with the best services in some of the major cryptocurrencies that include Bitcoin (BTC), Ethereum (ETH), and Litecoin (LTC).
No introduction is necessary when it comes to Bitcoin (BTC). This is the currency that started it all and has been growing in mainstream adoption and price ever since its launch. Although it has faced a lot of
obstacles in the past 11 years, yet the asset has managed to rise above all the odds and in a matter of three months, has managed to hit an all-time high price of $24k per BTC.
From its current bullish nature and the amount of growth, and adoption, it would be the wisest decision to invest in Bitcoin (BTC) if an investor can afford it.
Even if Bitcoin (BTC) gets to lose its reputation and price in the near future, it will not have any impact on Ethereum (ETH). The main reason behind Ethereum's worldwide adoption and success are because it
allows users the ability to launch their own applications. Ever since its launch in 2015, Ethereum (ETH) is the very reason why the number of cryptocurrencies has increased up to 2,000 in the past 5 years.
At present, Ethereum (ETH) is also gaining mainstream success and recognition after it got adopted by PayPal as one of its payment methods. In the current year, Ethereum (ETH), alongside Bitcoin (BTC) has managed to remain at an all-time high price of $600+ in the running year.
When the investors from the traditional finance trading platforms talk about Bitcoin (BTC), they refer to it as crypto-gold and when they refer to Litcoin (LTC), they refer to it as while the gold of BTC. The digital
asset has been in action for more than 9 years and is one of the cryptocurrencies that were developed and launched after Bitcoin (BTC).
Although Litecoin (LTC) is not as adopted as BTC and ETH, yet it has managed to gain a lot of user-base in these years because it offers much faster rates for transaction processing than BTC and ETH.
Deposits and Withdrawals through InteracInvestor
As deposits and withdrawals are directly connected with the investors' personal financial information, InteracInvestor ensures that the investors do not feel any difficulties or feel no pressure from InteracInvestor end.
It has therefore introduced some very simple and comprehensible payment methods that the investors can adopt when making deposits and withdrawals.
When it comes to making deposits, the investors must make a minimum deposit of €1,000 before they can gain access to the services and the trading platform offered by InteracInvestor. The users have the ability to make the deposits either via bank wire transfers or debit/credit cards.
As far as debit/credit cards are concerned, there is a wide variety of cards that investors can choose from. At present, the card options supported by InteracInvestor include Visa Electron, Solo, Maestro UK, Maestro, Maestro Diners, Delta, Visa, and MasterCard.
The process becomes a bit complex and technical when it comes to making withdrawals through InteracInvestor.
However, the strict procedures and processes put in place by InteracInvestor are implemented to ensure that every single penny requested by the investors goes to their account and are not involved in any money-laundering acts.
When the investors make a withdrawal request, it can take between five to fifteen working days for the withdrawal request to be processed.
In order for the investors to receive their money without any delays, the investors are required to provide their proof of identity followed by proof of address. In addition to these, the investors are also required to verify their credit/debit cards by sending pictures of both sides of the card.
Adherence to KYC Policy
When it comes to adhering to the regulations and policies, InteracInvestor ensures that it is fully compliant with all the policies to avoid facing any regulatory penalties. When it comes to Know-Your-Customer (KYC) policy, InteracInvestor makes sure that it performs all the necessary checks and acquires the personal identification information (PII) before it lets any investor onboard.
By doing this, InteracInvestor ensures that it does not end up providing safe-haven to individuals that are involved in criminal or foul political acts.
Adherence to AML Policy
To make sure that the investors get to trade in the most ethical and safest trading environment, InteracInvestor practices adherence to all the regulatory implements and one of the most important regulations is Anti-Money Laundering. Being adhering to the AML policy means that InteracInvestor keeps an eye on every transaction that comes in or goes out of its platform.
If it doubts any transaction to have been originated from an unknown or doubtful source, it goes through necessary checks and investigations to ensure it is not involved in any act that may lead to criminal or terrorist activities.
Refer a Friend to InteracInvestor
With InteracInvestor, investors not only get to make profits by investing through it but also make incentive bonuses by referring friends or families to the InteracInvestor platform. Once the person that the investor referred makes a certain deposit, the investor earn a bonus based on the amount that the friend makes.
If the amount deposited by the referred person is from $5,000 to $9,999, then the investor gets $400, as a bonus. If the amount deposited ranges from $10,000 to $24,999, then the investor gets $1,000, as bonus.
However, if the referred person makes a deposit that is more than $25,000, then the exact amount is calculated and advised by the account manager. Therefore, if an investor's referred friend has made a deposit that is $25k or more, then the investor must get in touch with their respective account manager.
InteracInvestor Educational Program
To ensure that all its investors are well informed, trained, and empowered, InteracInvestor has put together an educational program that includes aspects such as a glossary, trading signals, video chart analysis, and market news:
Glossary
One of the very important aspects of online trading is information and a clear understanding of the terms that are used in the cryptocurrency industry. If an investor is new to the crypto-industry, then it is obvious that they would need more information and clarity around the terminologies that are used in cryptocurrency markets.
Therefore, InteracInvestor provides its investors with all the information and content that they need to familiarize themselves with the terms used in the crypto-space.
Trading Signals
No matter how experienced or skilled an investor may be, they cannot compete with computers and automation when it comes to running market analysis and building up the best trading suggestions.
This when InteracInvestor trading signals come in and offer investors suggestions around the most profitable crypto-assets as well as the right quantity and timings of buying/selling the suggested crypto-assets.
Video Chart Analysis
In order to provide investors with upcoming crypto-trading trends as well as the history of crypto-assets, InteracInvestor has also arranged video chart analysis that the investors can go through to gain more insights and a better understanding of the trading instruments.
Market News
This aspect is somewhat similar to trading signals, however, it focuses on providing investors with the latest crypto-market news that may include upcoming events that may affect the prices of crypto-assets. The most trending crypto-assets with respect to their capitalization, volatility, demand, and supply.
InteracInvestor Phone & Email Customer Support
InteracInvestor is well aware of how important it is for investors to be provided with the most efficient and user-friendly customer support. This is the reason why InteracInvestor has put together a team of professional
individuals as the customer support team who are highly skilled, empathetic, and dedicated to providing full support to the investors in regards to their query.
InteracInvestor customer support can be approached via phone or email. If a query requires urgent attention then the investors can call InteracInvestor customer support via phone, which is available between 06:00 am to 03:00 pm United Kingdom Time.
If the query is non-urgent and does not require a prompt reply then the investors can send an email over to InteracInvestor customer support.