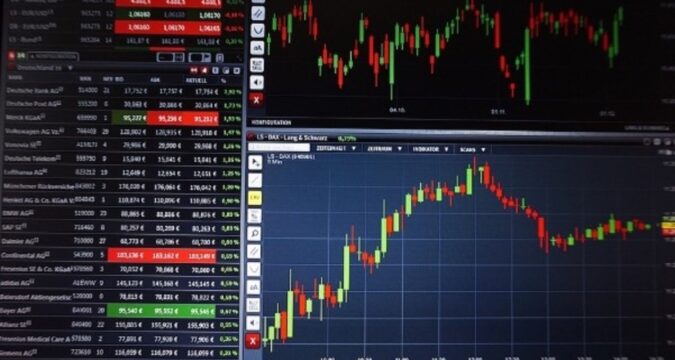 An international exchange offering derivatives trading and member of the Deutsche Borse Group has released its trading report for the previous month – August 2021. Altogether, there was a 37% increase in the exchange of European Equity Derivatives in the month.
According to the figure released, the overall trading volume recorded in the exchange derivatives trading section hit 101.4 million contracts. This is about an 8% increase from the figure recorded in the same period last year.
The volume of the European Equity Index derivative rose to hit 47 million contracts in the month reported for. Also, the European Interest Rates (EIR) derivatives hit 37.6 million contracts.
Eurex mentioned in the report regarding the traded derivatives contracts, "all trading segments see massive growth in the previous month compared to the same period last year. The overall volumes increased by 8%, from 94 million contracts last year to 101.4 million contracts in August 2021. The derivatives of the European Equity Interest are another segment that stood out with about a 37% increase from 12.2 million traded contracts to 16.6 million. The European Interest rate derivatives and the European Equity Index derivatives both saw a 4% increase in the last month compared to the same period last year."
In August 2021, the international derivatives exchange announced plans to introduce BTC ETN Futures to satisfy the increasing demands of their clients.
Also, adding the recent surge in the volume of the derivatives trading, the exchange saw a huge rise in the Outstanding Notional Volumes, likewise the GC pooling in August 2021. The IRS – Interest Rate Swaps of the Notional outstanding volumes also increased from 7,740 billion EUR to 10,148 billion EUR, making about a 31% increase. On the instruments altogether, the total notional outstanding increased by 7% when compared with the same period last year from 19,266 billion EUR to 20,612 billion EUR. Regarding the average volume cleared daily, the figure recorded for the IRS shoot up by 96% when compared on a yearly basis for August from 9 billion EUR to 19 billion EUR.
It was reported that in June 2021, the exchange added new derivatives to the list it offers, including the MSCI China Tech 100 Index Futures, to increase its appearance in the Asian market. Also, in March 2021, the exchange partnered with the Korea Exchange.