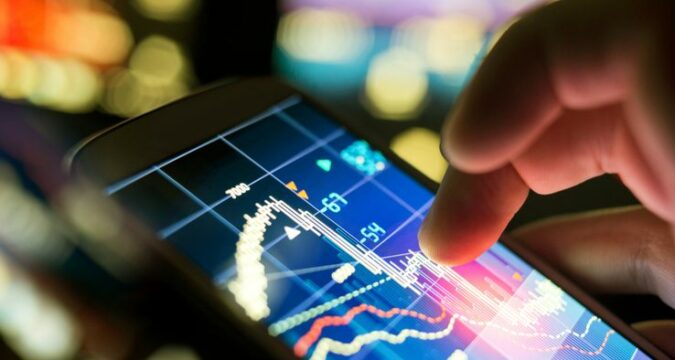 InvestingCrypto Review

InvestingCrypto is a a CFD broker that utilizes cutting-edge technology in order to create a secure and high quality trading environment for retail traders who wish to get involved in the lucrative world of crypto trading. Since its primary focus is on crypto trading, InvestingCrypto currently offers one of the most interesting trading offers in the industry, that allows traders to gain access to a wide array of altcoins that are not traditionally covered by most brokers.
InvestingCrypto has built a team of experienced analysts, account managers, developers, and a dedicated support team in order to ensure that their clients receive the best services in the market and can conveniently reach out for assistance whenever it is needed. In this review, we will look into the company's offer in regard to crypto, as well as into some of their features.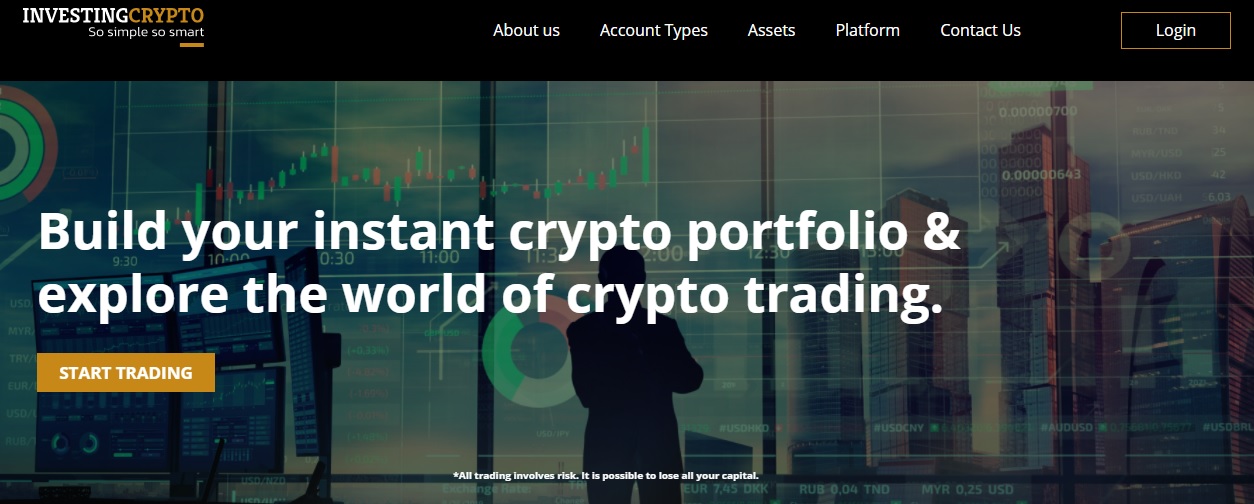 InvestingCrypto Trading Platform
The web-based platform offered by InvestingCrypto prides itself on being easy-to-use, as well as for including advanced trading tools, this trading software is an optimized platform that was designed to meet the challenges of the crypto market. The platform, that can be accessed from any modern browser on any type of device has been made possible by the years of combined trading experience shared by the team at InvestingCrypto.
The web-based platform offered by InvestingCrypto includes all the resources and features that traders have come to expect, but also includes proprietary analytics and market research. This platform prides itself on accurate pricing and fast execution, includes live updates even at times of increased volatility. This solution is also compatible with smartphones and tablets, allowing traders the ability to trade on-the-go as they please.
InvestingCrypto Assets
AS previously mentioned, InvestingCrypto's most impressive asset coverage has to do with cryptocurrencies, and it offers access to a wide array of them, to include: Bitcoin cash, Binance, Dash, ARK, Bitcoin, Ripple, Ethereum, Monero, Litecoin, Ethereum Classic, OmiseGo, Zcash, Gnosis, Augur, NEM, IOTA, Stellar, Neo, Tron, Stratis, Cardano, EOS, Yuan Chain Coin, Polkadot, DogeCoin and Tezos.
However, for traders who wish to diversify their exposure, InvestingCrypto offers a wide range of asset classes to include stocks, currency pairs, indices, and commodities. Furthermore, while the broker does not charge trading commissions, there are certain fees associated with spreads and swaps that traders should be aware of.
InvestingCrypto Accounts
InvestingCrypto is mindful of the diversity amongst the trading community, and due to this it has created multiple account types as part of its offer in order to accommodate traders of all skill levels. There are currently 5 options available to traders, each with its own unique set of features and educational resources:
Basic account
Standard account
Gold account
Platinum account
VIP account
With this diversified account offering, each customer has the freedom to choose which option is right for them based on their trading experience, their expectations and their ability to allocate capital. InvestingCrypto offers a base level of benefits to all of its clients, including online chat support, access to educational material, daily market updates, variable spreads, and leverage of up to 1:400.
Payment methods supported by this broker include credit cards, debit cards and wire transfers for fiat deposits in EUR, USD, or GBP. Traders who wish to deposit Bitcoin, Tether, or Ethereum can do so as well.

Pros 
Flexible KYC requirements (depending on the size of the account)
Professional customer support
Multiple trading benefits for crypto traders
Optimized trading software (works on any type of device)
Cons
Desktop platform not available
No support for trading CFDs on bonds.
Final Thoughts
InvestingCrypto is one of the brokers that is best positioned to provide traders with opportunities to profit from the recent developments in the crypto market, providing traders from around the world with access to a wide range of altcoins, beyond BTC and ETH. Its offer includes a secure trading environment and a well-diversified offering that helps people become better traders, even beginner traders with no prior trading knowledge.
As far as CFD brokers go, InvestingCrypto deserves recognition for their serious and competetive crypto trading to offer, that will undoubtedly attract many traders who wish to capitalize on the developments in the crypto market.