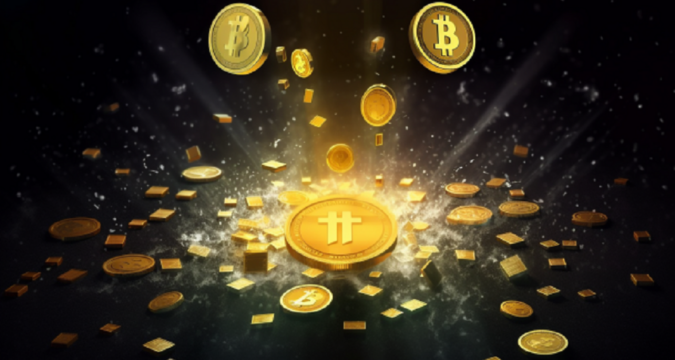 Santiago Santos, a famous Venture capital and angel investor, recently tweeted his ambition to rebuild a working banking system that would support a crypto business like Signature and Silver Bank did before their abrupt collapses.
According to reports, Santos set up a poll containing several investment possibilities for his Twitter followers to debate. He adds a caption asking them what he should build to significantly impact the digital assets industry.
The poll resulted in a landslide win for the most preferred choice. 77% of the over 2000 correspondents voted for the investor to build a new bank that supports cryptocurrency.
In his statement on a recent Empire podcast, Santos admitted that the collapse of Silvergate and Signature Bank, which support crypto business, has left an enormous void behind for the crypto users to fill. He added that he is inspired to fill the vacuum by building a new crypto-friendly bank.
Crypto Needs A Friendly Banking System
He also pointed out that perhaps now is the wrong time to consider building a bank for crypto with the series of turbulent events recently happening in the industry.
The famous investors argued that this is a challenging time to entertain such thoughts as both Silvergate and Signature banks failed, and even smaller banks are collapsing.
Rebuilding something that works
However, Santos claimed that the precarious condition of the industry was further inspiring him to create the bank. Although, he expressed that he has no intention of directly running a bank, according to the report.
He pointed out that there are far more qualified people that would efficiently control the back than he. Santos reportedly claimed his position is to guide the bank with his wealth of experience in the crypto industry alongside his potential teammates.
During the podcast, Santos was asked if the proposed bank services would focus on businesses or consumers. Responding, Santos said it would be an everything bank, serving entities dealing with crypto and those outside the industry.
In addition, the investor related that he would perhaps begin the venture in Europe as he reportedly understood how bank systems work in the region. He added that the MiCA regulation framework creates more opportunities and possibilities to achieve his intentions.
Santos Wants A Bank With JP Morgan-Kind Of Quality
Midway into the Podcast, the host, Jason Yanowitz, asked Santos how serious he was about building a crypto-friendly bank. Santos retorted that he was earnest as he had been contemplating the project with others for the past three months.
Furthermore, he said he would require the services of experts from both crypto and local capital markets to oversee the project. He cited that Jamie Dimon and anybody that have in-depth knowledge of how crypto works would be needed.
Getting a banking permit is a very crucial step forward, Santos revealed. And a good team would help to obtain a license quickly. Also, the veteran investors disproved the idea of buying a license from a troubled business, saying he preferred to start on a clean slate.
Santos plans to make a big splash with his potential project as he wants JP Morgan high-quality type of bank. He concluded that he would hire the best hands to form a team that would create a high-quality bank that would dominate the global market.