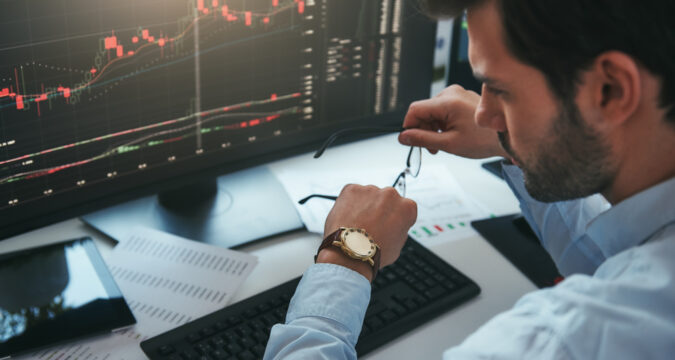 After corporate and tech sector companies have publicized their earning for this quarter, the retail sector is the last one to share its earnings.
As retail sector companies are about to publish their earnings report for this quarter, experts have warned investors about the possible red flags.
Various reports and analyses have told that investors should refrain from investing in Target and Stitch Fix.
Both of these companies are likely to face a rapid decline in earnings per share and sales due to the uncertain economic outlook.
Economic Outlook is Not Favorable
The statistics published by NFIB and the current market yield curve are indicating a troublesome outlook.
As compared to 2022, in 2023 the employment numbers published by the U.S authorities seem to deter the recession fears.
However, over the past couple of weeks, sluggish economic growth itself is what recession looks like.
Experts now argue that as the economy moves forward growth will become more and more sluggish.
Furthermore, consumers are unable to pay bills is another major sign that recession will soon hit the market and turn its upside.
As the things stand, all the contradicting outcomes such as positive employment numbers talk of inflation, and a decline in consumer purchasing causing uncertainties.
Amid These Uncertainties, Target and Stitch Might See Decline in Prices
Target (NYSE: TGT)
The retail company is listed on New York Stock Exchange (TGT). According to investing.com, now is the time to avoid purchasing TGT shares.
The challenging macroeconomic environment is forcing Americans to reduce their spending on non-essential items as their disposable income decreases.
As Americans are suffering from low purchasing power, Target (TGT) the seventh biggest retailer in America is suffering from a decline in its sales.
Apart from the decline in its sales, Target is also facing the pressure of high manufacturing costs and declining operating margins.
The company's quarterly revenue report is due to be published on Tuesday, 28th February. It seems that the report will show a sharp decline in the company's revenues.
Investors who have studied Target thoroughly have once more predicted the decline in its earning per share.
As of now, Target's (TGT) share is valued at $173.23, this shows its price is down by 0.75% over the past 24 hours.
Experts' verdict says that the company's fourth-quarter earnings per share (EPS) are expected to be $1.40.
This indicates a substantial decline of 56.1% compared, compared to the EPS of $3.19 recorded back in 2022.
It is also worth noting that for the previous four quarters, Target has missed Wall Street's EPS estimates.
The sole reason behind this is the high manufacturing cost and high transportation costs and ever-expensive supply chain mechanism of Target.
Moreover, Target's revenue is also expected to drop by 1%. Hence, experts have warned investors to stay away from Target.
Stitch Fix
With high stocks left in inventory, unfavorable economic conditions, high operating costs, and a decline in purchasing power, all these issues are making life hard for Stitch Fix.
So, investors need to stay away from this share as well. Stitch Fix the personal styling retail company was among the big winners during the Covid-19 time.
Just a month ago the company has cut down its salaries by 20%, by laying off its employees. The company also announced the shutdown of its Salt Lake City distribution center.
In addition to that, the company has also seen big changes in its top-level management as Elizabeth Spaulding stepped down as the CEO just after spending 17 months.
According to the officials, the company will publish its quarterly earnings report on March.13th. It is expected that its EPS might decline by 95.6%.
Experts have also predicted that its share price might decline by $0.32 in the future. Moreover, its revenues are expected to fall by 20.1%.
As of this writing, the share price of Stitch Fix (SFIX) is $5, this accounts for an increase of 3.30%. But investors are certain that its share price will go down once its quarterly earnings report shows up.