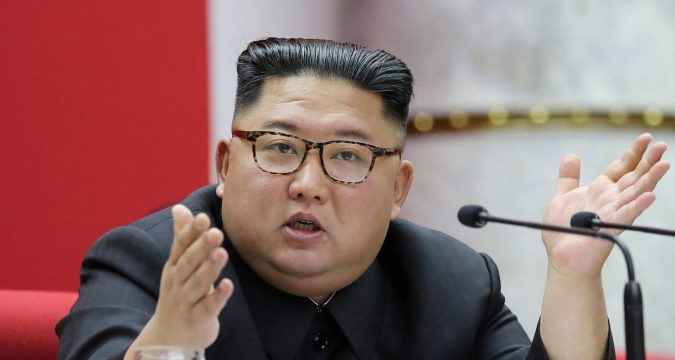 Kim Jong Un Death Rumors
Since last week, rumors are circulating on social media about the death of the supreme leader of North Korea. But, on April 24, some recognizable media agencies reported about the death of Kim Jong-un due to failed heart surgery. However, the state of North Korea has not yet confirmed the death of the country's supreme leader.
TMZ, the news media outlet about celebrities, reported that North Korea's leader is either passed on or in very critical condition, unable to recover. "He needed a stent procedure done, but apparently … it either wasn't done rapidly enough, or it was botched completely by the surgeon — with some reports saying he had shaky hands," TMZ added.
The crypto community is very critical of the situation, and various predictions made by the crypto analysts in case of news confirmation. This is because the government of North Korea is holding a big amount of money in cryptocurrency, including Bitcoin.
Bitcoin's Sell-off is Expected
The major concern is whether state will sell it or not after this shocking news. In the case of Bitcoin sell-off, the price value will definitely go down, thus disturbing the worldwide markets of Bitcoin.
The Russian-based news story Twitter account "Russian Market" said," North Korea news hits Bitcoin wires: we should see a sudden sellout if Kim's death report gets officially confirmed." Similarly, a Twitter user @milllly shared some screenshots showing that 65,091 BTC has been transferred from Kim's personal crypto wallet to Coinbase. However, the news may be fake as another crypto user shared this as a joke.
It was reported by the United Nations in mid-2019 that the government of North Korea was holding crypto worth $670 million. The Security Council expert panel of UN also informed at that time these crypto holdings were a result of different hacking attacks governed by the North Korean government. The state used this amount in nuclear projects and to "circumvent financial sanctions."