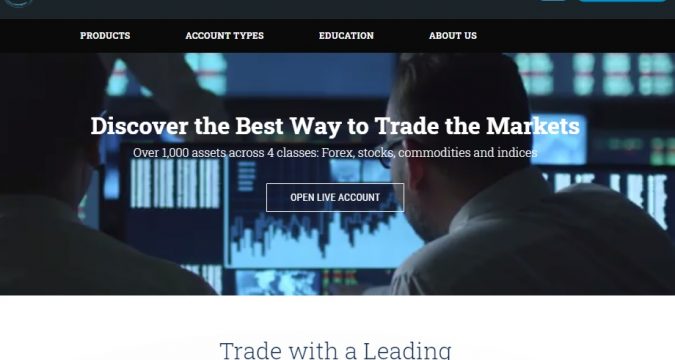 Trade5000 Review
Trade5000 is among the hundreds of online brokers that provide trading services to their traders from all over the world. The broker has been around for some time now and helps its traders with a CFD trading platform. When you trade CFDs, you can use huge leverages and you never have to own the asset. When you land on the website of this broker for the first time, things look pretty good. However, spend a few minutes and you will realize that not everything is as good as it seems. A lot of things are wrong with this broker, and you will realize them after spending some time.
Blix Group Review – Can You Trade Safely and Still Make Profits With Blix Group?
Now, if you have a busy schedule and can't spend your time investing and inspecting an online broker, just read these five things about the broker to get an idea of why it is not so great.
5 Things Not So Good about Trade5000
1. Lack of Information about Assets
Yes, it feels great that you are able to trade CFDs with the broker, but which ones can you trade? Keep in mind that the broker provides you its trading platform for forex trading as well. However, you are let wondering as to which assets you can trade with the broker. When you are on the website of this broker, you will not be able to find any information about the assets that you can trade. It is quite strange because most online brokers put a complete list of their assets on their websites. You can then see how many financial markets you can explore with a particular broker.
In short, this particular piece of information helps you decide which broker you should sign up with. However, for some reason, this broker has chosen to keep this information hidden from you. Or perhaps, it is hidden under many layers on the website and you can't find it easily.
2. No Talk of the Trading Platform
Again, you can't really find out which trading platform you are going to be using when you sign up with this broker. It is quite frustrating because these are the first factors that every trader compares to find the right broker. How can you decide which broker you should sign up with if you do not even know about the trading platform and the asset index? However, Trade5000 has chosen not to provide any such information on the website. Yes, you can see that the Play Store and App Store buttons are there on the website, which means you can download the application on your smartphones.
However, you will never know which trading platform it is unless you have already downloaded the platform on your device. This could become a huge reason for many traders to not even consider the broker as their partner.
3. Only Fixed Spreads
The idea of fixed spreads can be appealing to some traders. They like things to be predictable when they are trading. However, that's not the case with every trader in the world. In fact, you can't even convince every trader to use leverage, let alone fixed spreads. The broker should have done something about this particular aspect of its offerings. When you sign up with this broker, you will be stuck with fixed spreads. No matter how low the broker claims those spreads are, you can never trust it enough.
Floating spreads give you some confidence that you are trading in a real market with real price movements. On the other hand, fixed spread seem like limitations from your broker on how much profit you can make on your trades.
4. The Basic Account Is Disappointing
There is no doubt about the fact that basic account are meant for beginners. However, the broker should not deprive a new trader of everything helpful. When you look at the details of the trading account on the website of Trade5000, you will instantly realize that the basic account holder is missing a lot. First of all, the basic account has been named Green Account by the broker. The rest of the accounts, on the other hand, have been named after precious metals. Do you get any updated on the major market events when you sign up with the Green account? No, you don't.
What about trading signals; will you get any if you have a basic account? No, once again, you will not get access to any trading signals at all. That seems a bit too unfair to new traders. The broker should introduce some more features in its basic account to attract new traders. It cannot be a tactic to make them sign up with the Silver account, which is the next account in the tier. This account requires a whopping $2500 for activation compared to just $250 for the basic account. So, the traders will not see this account as an alternative to the basic account.
5. The Regulation Mystery
When you explore the website of the broker a little, you find out that it is a registered company. However, these pieces of information can be dodgy at times. The company does say that it is properly registered, but it does not talk a lot about regulation. If you visit the websites of other online brokers, you will notice that they always brag about regulation. Why do they do so? Well, because regulation is the first thing that matters to traders from around the world before they sign up with an online broker.
If a broker is not regulated, traders are likely to not sign up with it. Yes, Trade5000 is a registered company, but it should be more open about its regulation on the website than it is right now.
Final Thoughts
Trade5000 might not be a scam broker, and that's not the purpose of this review. There are some areas of improvement that have been pointed out here. The broker definitely needs to up its game of providing brokerage services to traders all around the world. If it can work on the points stated above, you can say that it will become one of the famous brokers on the internet for CFD and forex traders.
Summary
Reviewer
Review Date
Reviewed Platform
Author Rating